'Right to Work' is WRONG FOR WORKING FAMILIES
---
"Right to Work" for Less: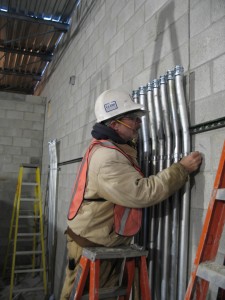 Lowers Wages for Everyone - The average worker in states with laws like this makes more than $5,500 less each year. In this economy, who can afford a $5,500 pay cut? (Bureau of Labor Statistics October 2010)
Is Unfair to Workers Who Play by the Rules – When people at a worksite vote to join a union, the union fights for higher wages and better benefits for everyone. This bill lets free riders reap the benefits of a union contract without paying their fair share of the costs.
Is Backed by Big Business – The bill is backed by the same people who were elected with support from powerful special interests attacking workers across the country with initiatives aimed at undermining our ability to negotiate fair wages and benefits.
Endangers Worksite Safety and Health Standards – So-called "right to work" rules weaken our unions so we can't bargain for better working conditions-resulting in more injuries and even deaths at the worksite. (Death on the job: The Toll of Neglect, AFL-CIO, 2010)
Gov. Rick Snyder signed legislation in Decemeber 2012 making Michigan a right-to-work state.