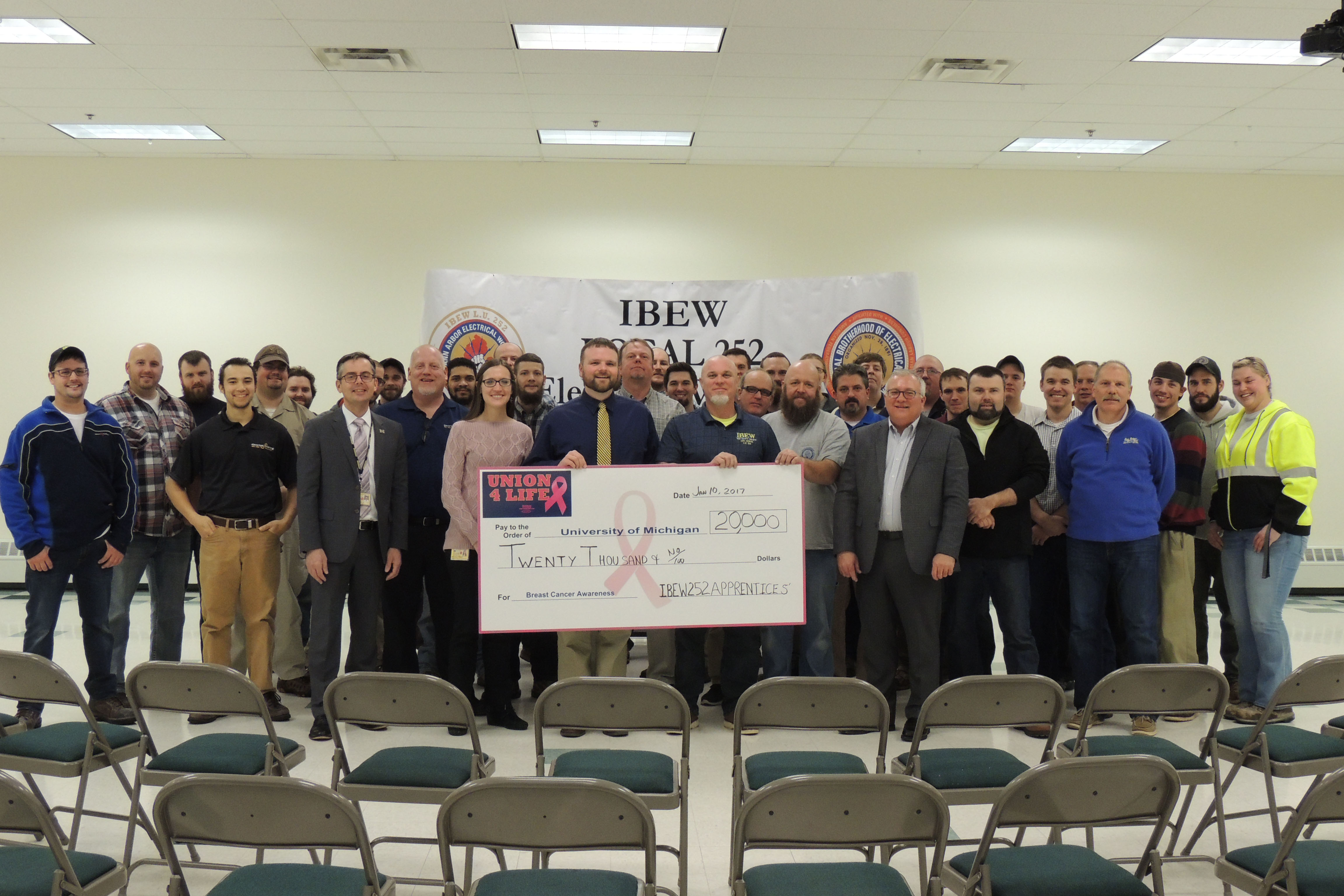 By: Hope Salyer
ANN ARBOR - The IBEW Local 252 apprentices and the Ann Arbor Electrical JATC training director and instructors presented the 2017 Union 4 Life check to the University of Michigan Comprehensive Cancer Center for $20,000 on Jan. 10 at the local union hall.
The donation pushed the Union 4 Life team's total funds raised for the U-M Cancer Center to just over $50,000 since the charity's founding in 2012.
"Thank you to our sponsors and donors for all of your help. We couldn't have done it without you! Let's make 2017 an even better year for U-M and Union 4 Life," said a statement by the Union 4 Life team.
Union 4 Life's 2017 fundraising efforts are set to continue beginning in February. The Union 4 Life Bowling Night will be held on Friday, Feb. 3 at Airport Lanes in Jackson, Mich. Doors open at 6:30 pm with dinner starting at 7. Activities include music, bowling, a cash bar, and a silent auction. Tickets are $30 a person or $55 a couple. Tickets can be purchased at Airport Lanes or though the Ann Arbor Electrical JATC in Chelsea, Mich.
The Union 4 Life 2017 Casino Night is scheduled for Saturday, Feb 25. Bus pickup will be at 2 pm at the AAEJATC Apprenticeship School, 13400 Luick Dr Chelsea, Mich. 48118. Tickets are $50 per person and include a bus ride, $20 gambling voucher, refreshments and event souvenir. Attendees must be 21 years of age or older. For tickets and information contact Alex Hovatter at (734) 660-8386 or alexhovatter@aol.com or Lew Neeb at lneeb@aaejatc.org.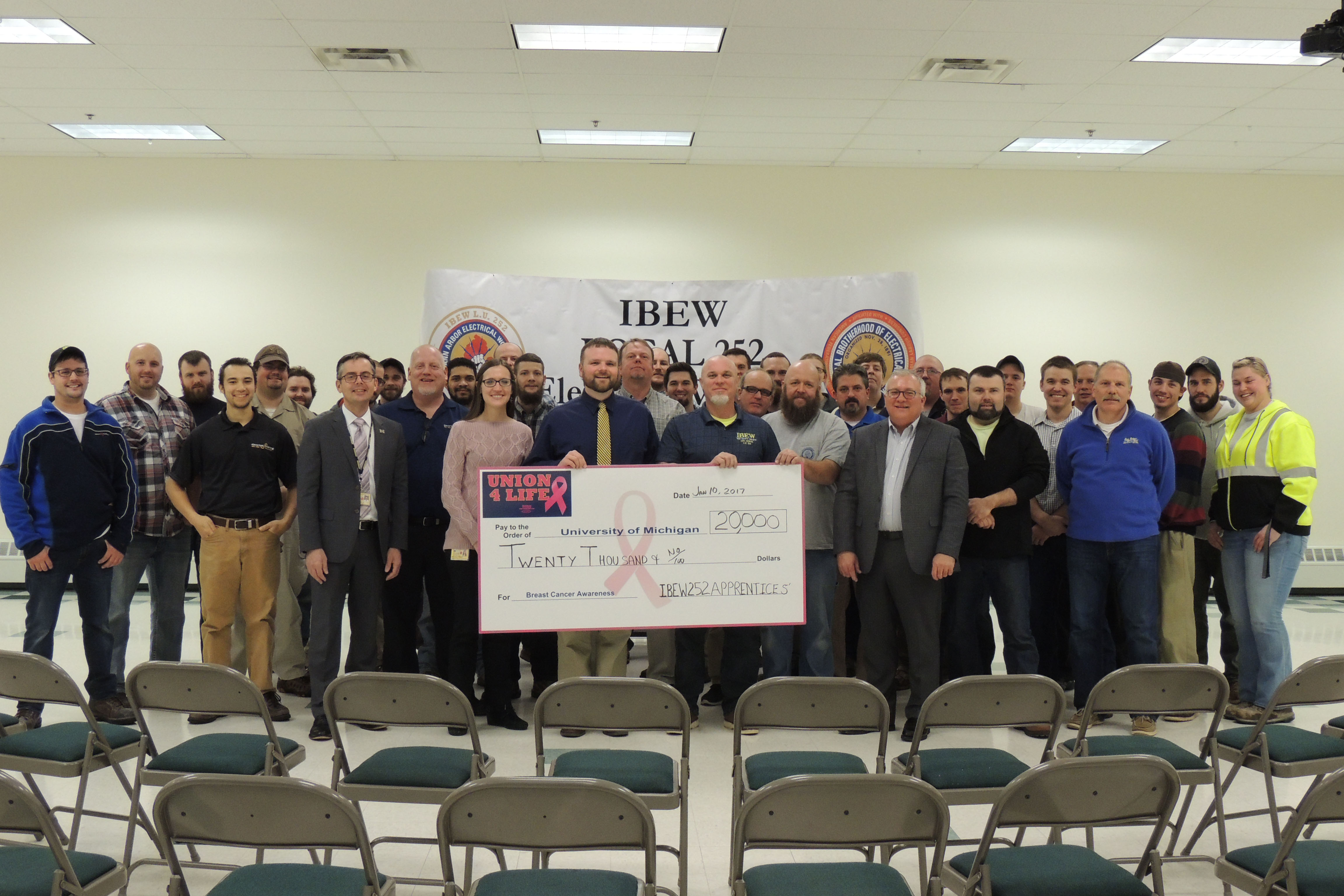 The IBEW Local 252 apprentices, AAEJATC training director and instructors and IBEW Local 252 business manager Tim Hutchins met with the UM Comprehensive Cancer Center's Jason Keech and Nikki Tracy to present the 2017 donation check. Photo by Linda Ryznar