For the sixth time in the past seven years, the winner of the Boilermaker International Union's National Apprenticeship Competition has come from Michigan's Local 169.
Congratulations to Josh Slater, who took the top honors in the Annual Apprentice of the Year Competition. Held annually since 1988, it pits first and second place regional winners from each of the International Union's areas — the Southeast, Northeast, Great Lakes and Western States. Candidates compete on a written exam covering their four years of apprenticeship training, blueprint reading and safety. The hands-on competition started on Aug. 14 at Local 28 in Easthampton, N.J. and included team rigging, layout and fabrication, team welding, cutting, tube rolling, knot tying, hand signals and reeving.


Local 169 members have won the competitions in six of the past eight years. Past winners have included: 2017, Brandon Dormire; 2016, Marcus Delo; 2015, Jonathan Nevedal; 2013, Christopher Opalewski, and 2012, Blaine Coulter.


In congratulating Slater, Local 169 Business Manager Bob Hutsell said "I'm very proud of everyone that has contributed to the continued success of our apprenticeship program. From our apprentices and instructors to our rank and file members, all have helped to make Boilermakers Local 169 the gold standard in apprenticeships. Special thanks to Mike Card for his dedication and efforts as our apprenticeship coordinator."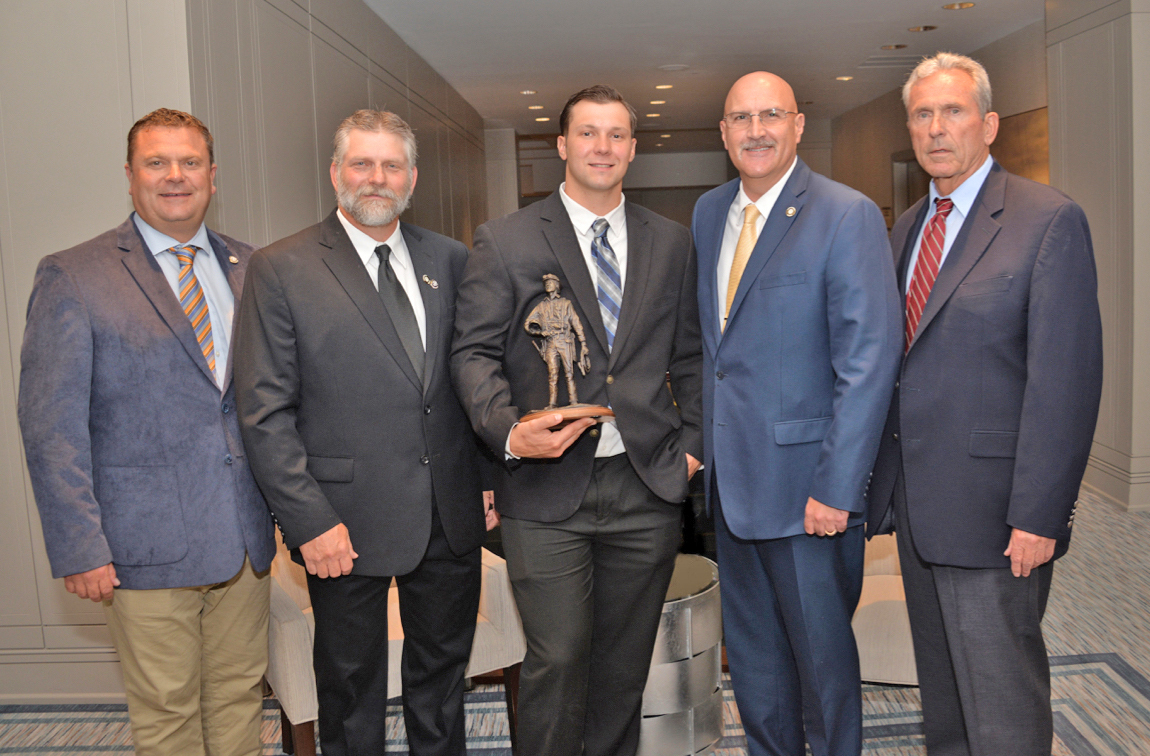 CONGRATULATIONS TO 2018 National Apprenticeship Competition winner Josh Slater, center, who competed among other top Boilermaker apprentices last month in New Jersey. With him are (l-r) Great Lakes Area Apprenticeship Coordinator Larry McManamom, Jr., Local 169 President Mike Card, Local 169 Business Manager/Secretary-Treasurer Bob Hutsell and Great Lakes Area International Vice President Larry McManamom.
Photo credit: Boilermakers