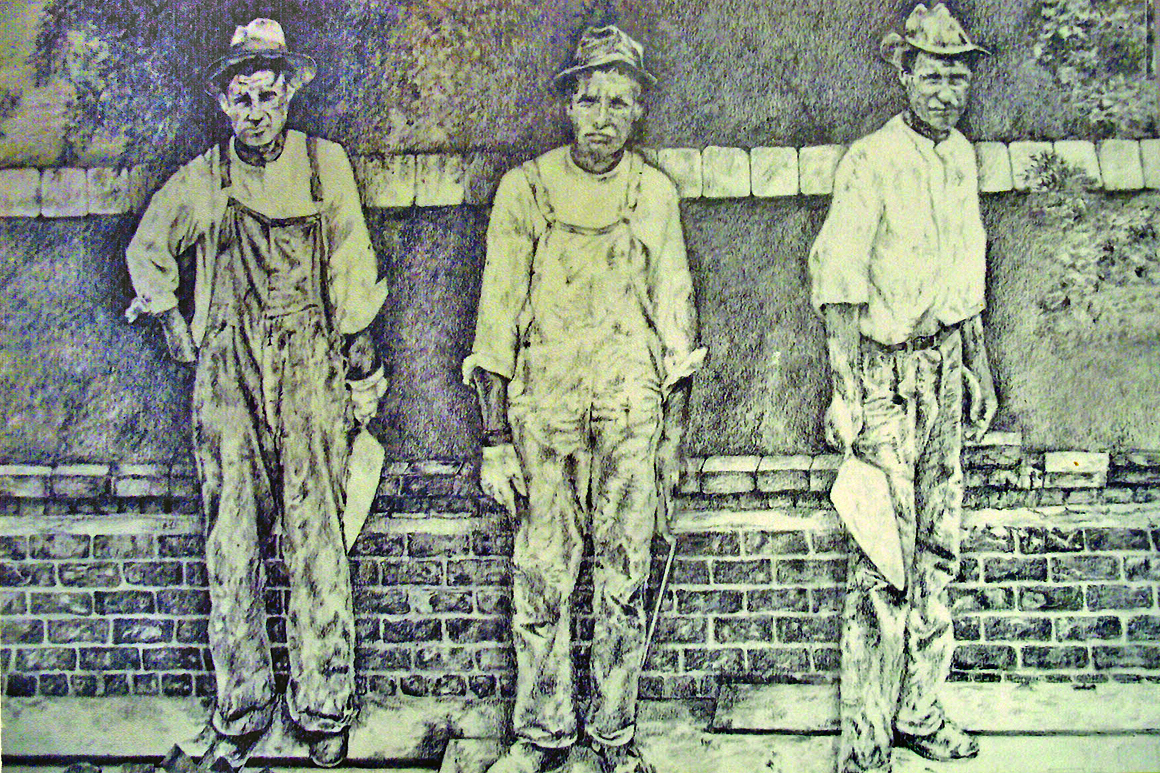 Photography is a form of art. David Pawloski is demonstrating that drawings of photos is also an art form, which can add depth and detail to a scene or portrait, beyond what's seen by a camera lens.
Retired in 2008 from what is now Bricklayers and Allied Craftworkers Local 2 of Michigan, Pawloski used his free time to rekindle an interest he has always had in drawing. The 62-year-old dual resident of Michigan and Florida has had his work published in the Bricklayers and Trowel Trades International Pension Fund's Blueprint magazine, and his creative services are available for people who would like to make a unique gift or create an artistic momento.
"I start with subjects that interest me, I think that when you have a passion about something it can lead you to an even more realistic drawing," said Pawloski.
He started drawing with lead pencils, then added color pencils to his toolbox when he saw that that medium was becoming more widely accepted in the art world. Pawloski has done portraits, and made drawings out of all manner of photographed subjects, including babies, bricklayers, architectural scenes and horses. In all he's completed more than 100 drawings, usually on heavyweight art paper sized 8 x 10 inches or 11 x 14 inches.
When he was young, David responded to an ad in the back of a comic book for an art instruction school that asked for a drawing sample. He submitted one, and a representative from the school encouraged him to join, but he decided he couldn't devote time to it.
In 1978, he pretty much forgot about the art world and joined the bricklayers union, where he worked in the field for the next 30 years. David said he helped build Somerset Mall, and placed brick at schools like Dakota High School and Stony Creek.
"There's no question that there is a similarity between brick work and artistic drawing," Pawloski said. "As a mason, you're putting hard bricks against soft mortar, just like you're putting a pencil against paper. Both involve straight lines, and making different elements come together. And when you're finished with something like an architecturally ornate entrance to a building, or with a drawing, you want to have created something that's pleasing to the eye."
He said he works on his art daily, and its takes anywhere from four to six hours to do a typical 8 x 10 drawing, although some take longer. Paslowski said he owes his current ability to work artistically in his retirement to the benefits offered by his union. "My years as a union mason are allowing me to do this," he said.
Just as it takes years for a mason to become fully confident in his work, Pawloski said it has also taken years for him to become sufficiently confident in his work as an artist to make his work to sell to the public. He has been commissioned to do several drawings based on photos, and is able to add elements like a family pet or a familiar face to make the drawing more personal for the recipient.
"That's where I'm at now, I think I have developed a certain artistic style and people have said they have liked my work," Pawloski said. "I've enjoyed my time in the trade and devote much of my artwork to masonry subjects, current and historic. From a photo you can capture a tradesman or a work scene in a way that is memorable. I'm at the point where I feel confident that I can deliver the kind of quality that's worthy of a professional artist."
Pawloski can be reached at (586) 201-0563, at via e-mail, ddpawloski@yahoo.com. He said prints of artwork shown here are available for sale as well.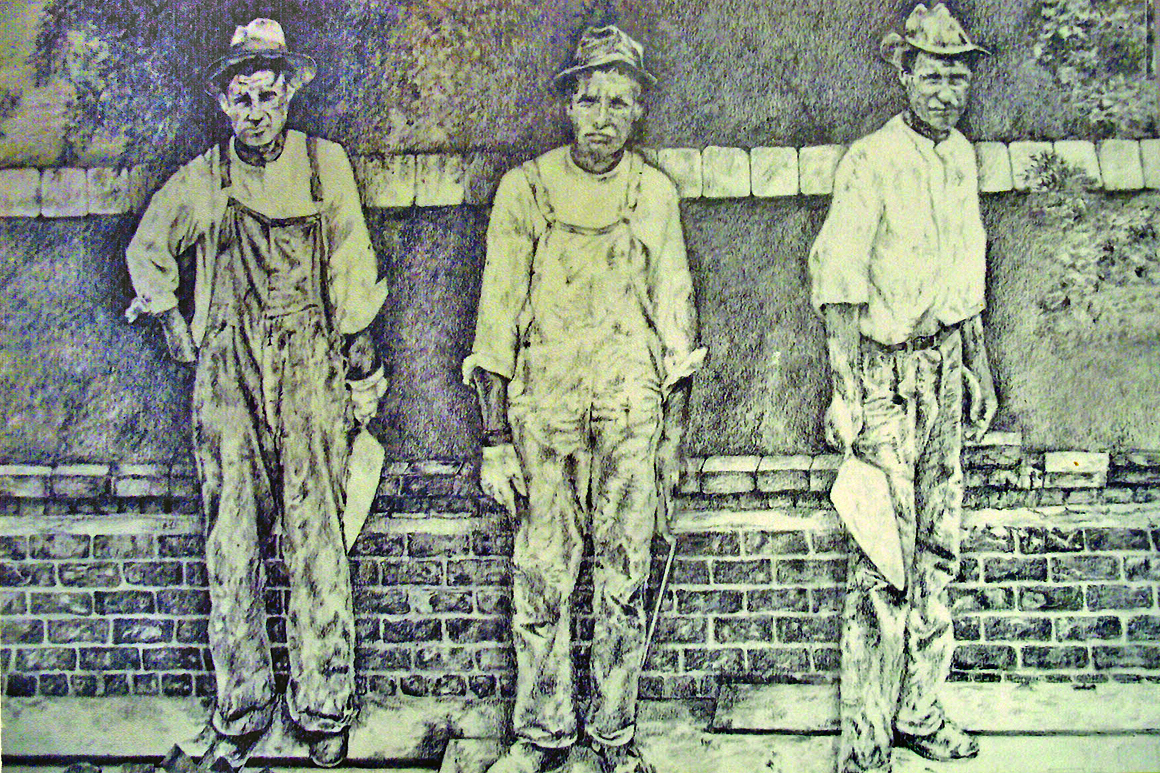 A GRAINY 1912 photo of Local 12-Texas bricklayers became the subject of a pencil drawing, at right, by BAC Local 2 retiree/artist David Pawloski.