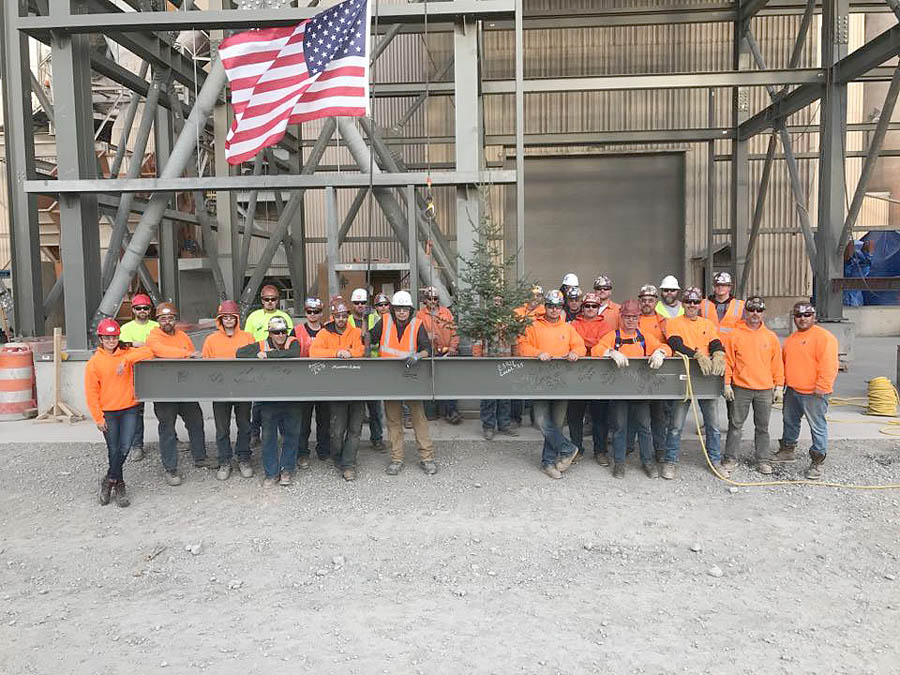 CHARLEVOIX - The cement market is solid - so St. Mary's Cement in Charlevoix is in the process of expanding their plant's annual capacity from 1.4 million tons to 2 million tons.
"The modernization and expansion of production is due to the demand in the market for cement, which has begun to bounce back after a six-year slump," the company said. "St. Marys Cement's parent company, Votorantim Cementos, is looking to make the investment in order to significantly increase its Great Lakes region cement production.​"
The investment in the plant, amounting to about $130 million, is expected to create between 200-300 construction jobs, and 10 new permanent full time jobs at the plant. The company also plans to invest $29 million in pollution control equipment.
The work will include a new raw mill, preheater/precleaner, kiln modification, new cooler and new cement finish mill, St. Marys Cement operations manager Randy Pryor told the Petoskey News. The project is being managed by Amec Foster Wheeler.
The plant in Charlevoix has operated on the shores of Lake Michigan since the 1960s, starting as Medusa Cement Co., and then going through two other owners before St. Mary's Cement of Canada purchased it in 2005. The plant has a limestone quarry at the site with sufficient reserves to carry the plant until the year 2111.
The Portland Cement Association honored the Charlevoix Plant in 2006 in its Overall Environmental Excellence category, recognizing its close proximity to residential areas. The plant installed silencers and equipment to reduce mercury and fuel emissions, and worked with the state DNR on a fish-stocking program for chinook fingerlings, as well as creating nesting areas for bald eagles.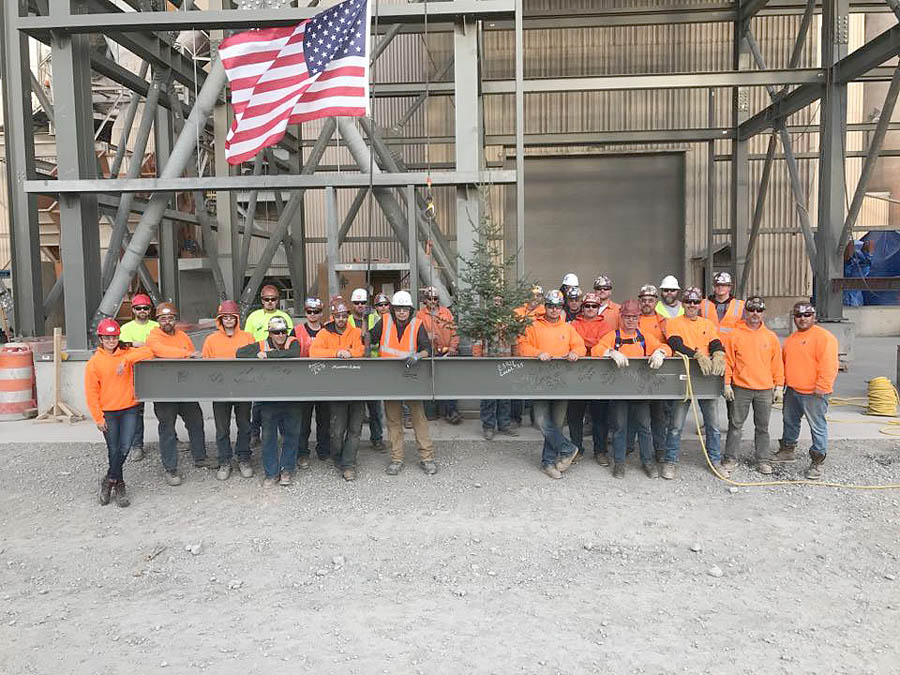 LOCAL 25 IRON WORKERS employed by Strand Constructors are ready to hoist the final beam at the expansion project at St. Mary's Cement in Charlevoix on Nov. 17. Photo courtesy of Mike Wood