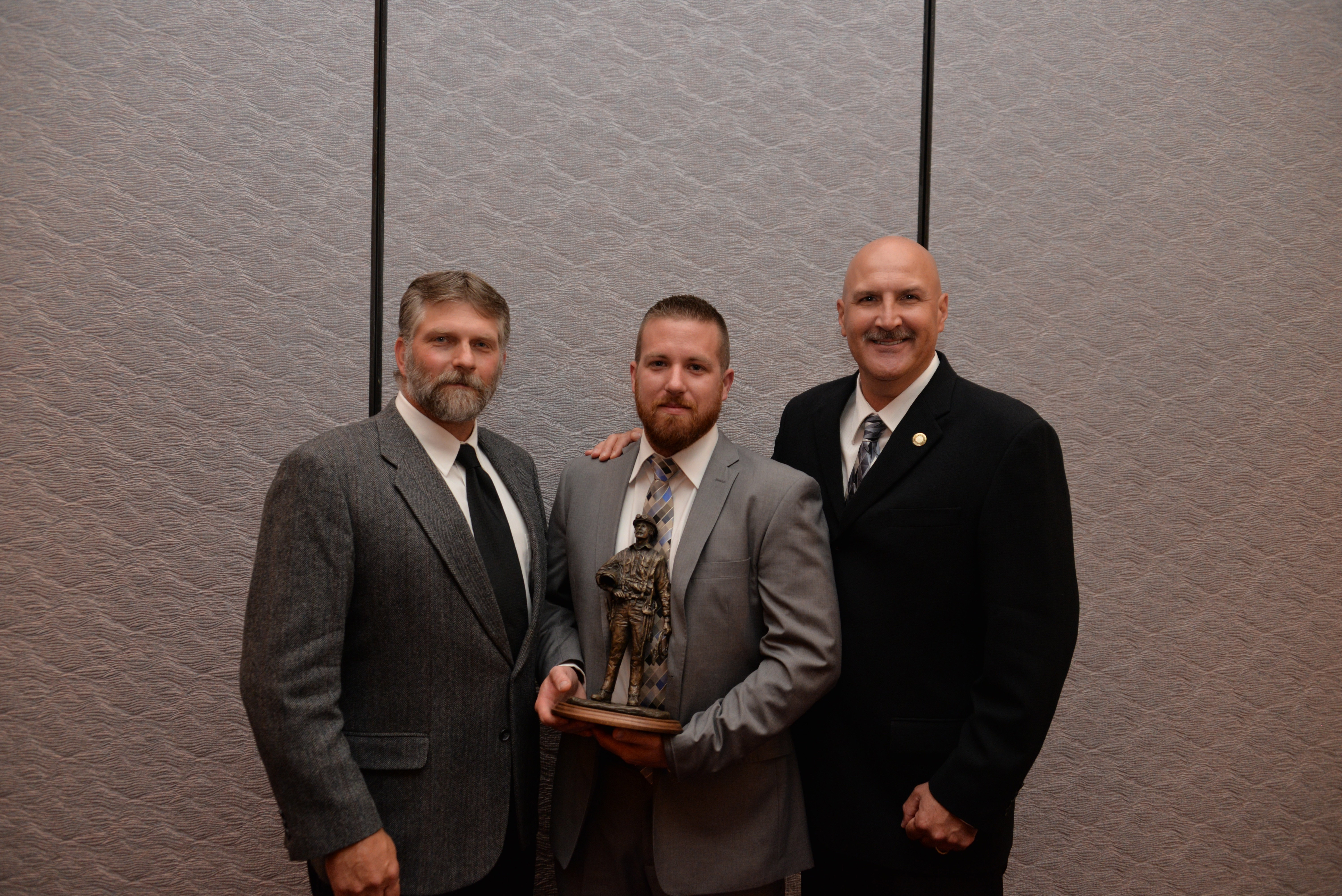 Three out of the last four winners of the Boilermakers National Apprenticeship Competition have hailed from Michigan's Local 169.
That remarkable record of success continued this year due to the knowledge and skill displayed by Jonathon Nevedal, who took top honors at the 2015 Boilermakers National Apprenticeship Competition held at Local 456 (Rock Hill, N.C.) Aug. 30 through Sept. 3.
Nevedal joined the Boilermakers through the Helmets to Hardhats (H2H) program. He scored best overall among a field of eight select candidates from across the U.S. Nevedal cited his prior experience in the military service, his introduction to the trades through Helmets to Hardhats and the shared knowledge and guidance of Boilermakers in the field as well as in the union hall. A submariner in the U.S. Navy, like his father before him, Nevedal worked as a machinist mate during a five-year hitch.
"I was basically an industrial mechanic working on submarines," he says. "There are a lot of similarities" to what Boilermakers do. "You're pretty much in an industrial environment."
Nevedal's Navy experience and status as a veteran led him to contact H2H, and that program helped him transition into the Boilermaker trade.
He soon found himself working alongside career tradesmen on power plants, steel mills and refineries. He also received structured training at the union hall. His field work and training were a big help in preparing for the competition, first at the local level, then at the area level and finally going on to the national event.
"I owe a lot to every member of my local who I've learned from over the course of nearly five years now," Nevedal says. "It's an honor to represent my local and show them what they've done, because it's not just me, I'm just bringing what I've learned from them (to the competition).
The 2015 competition included a 10-hour-limit written exam and three days of practical exercises testing Boilermaker skills including tool identification and use; rigging; welding; arc gouging; tube rolling; burning; knots and reeving; and layout and fabrication. Judges scored contestants on safety as well as overall knowledge and demonstrated skills.
Along with practical skills, contestants also have to prepare for a lengthy written exam testing their knowledge of blueprint reading, the Boilermaker constitution and bylaws, Boilermaker history and other topics.
"I never studied so hard in my life," Nevedal recalls. "I had a lot of help, especially from Mike Card, Local 169's president and apprenticeship coordinator. W. J. Oiler, last year's Local 169 contestant at the nationals (and team co-winner) also spent many hours with me. I learned a lot from him."
Card said: "Jon worked exceptionally hard preparing for this competition, and he has made our local very proud."
Neverdal built on the success of Christopher Opalewski, a graduated Local 169 apprentice, who won the National Outstanding Apprenticeship Award in 2013. An Army veteran, Chris also came into the union through Helmets to Hardhats. In 2012 the top Boilermaker contest apprentice prize went to Local 169's Blaine Coulter. Prior to that, the last Local 169 member to win the top award was Dennis Bishop in 2004.
Nevedal says he doesn't know where he would be without the assistance of Helmets to Hardhats. The program put him on a path to do something that has a familiar feel to it. "I'm happy to be a union member. The brotherhood of the military is very similar to being a union member, especially with the Boilermakers."
The contestants were recognized and awards were presented at a banquet held Sept. 3 at the Hilton Center City in Charlotte, N.C. Presenters included Ken Wasilewski, Boilermakers National Apprenticeship Program Chairman; Larry McManamon, BNAP Program Secretary-Treasurer; and Marty Spencer, BNAP Program Coordinator. Spencer also served as master of ceremonies.
(Contributor: Mike Linderer, Boilermaker Reporter)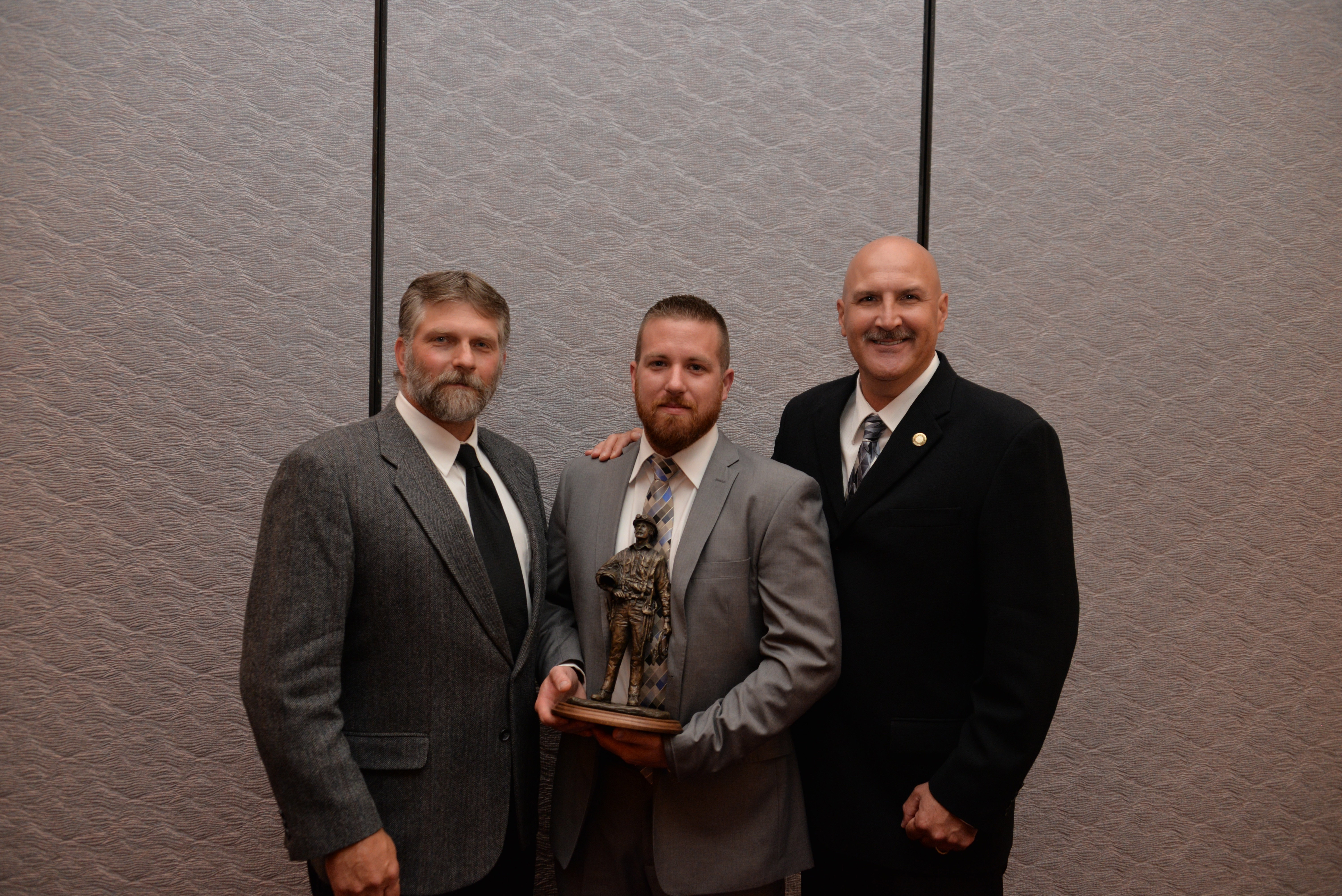 CONGRATULATIONS TO Jonathon Nevedal, center, who took top honors in the 2015 Boilermakers National Apprenticeship Competition. With him are (l) Mike Card, Local 169's president and apprenticeship coordinator, and Bob Hutsell, Local 169's business manager. Three of the past four top national apprentices have come out of Local 169's apprenticeship program. Photo credit: Mike Linderer, Boilermaker Reporter