BATTLE CREEK - In an era of when outbreaks of salmonella and other types of food-borne illnesses somewhere in the U.S. are a common subject on nightly newscasts, Post Consumer Brands, their general contractor CSM Group and the building trades are being proactive by making the already clean plant here even cleaner.
"Our top priority is keeping our employees safe, and our customers safe from contaminants," said Heather Pontius, a senior administrative assistant at Post. "And what we're doing here is part of our food defense and safety effort called 'Project Safe,' which will enhance our efforts to prevent contaminants from getting into our food stream."


In a project that began in February, CSM Group, its subcontractors and building trades workers are converting an existing building that formerly housed engineering and research and development on the big Post campus into a "hygienic juncture" facility that will provide a single clear point of entry for employees.


Post Consumer Brands' Project Safe Lead Anthony Shaw, also operations manager II at the plant, said the new space would create an initial-entry, enhanced hygienic zone for food-stream employees starting their shift to change into work clothes, put on hair nets and do things like wash hard hats and boots. The new clean zone at the plant, which has about 500 employees, will have space for 11,000 hygienic garments.


The hygienic enhancements will help Post be in line with the 2011 Food Safety Modernization Act (FSMA), which the U.S. Food and Drug Administration said is "transforming the nation's food safety system by shifting the focus from responding to foodborne illness to preventing it. Congress enacted FSMA in response to dramatic changes in the global food system and in our understanding of foodborne illness and its consequences, including the realization that preventable foodborne illness is both a significant public health problem and a threat to the economic well-being of the food system."


As part of seven new rules finalized by the FDA, the agency said "the FSMA rules are designed to make clear specific actions that must be taken at each of these points to prevent contamination."


"This is all about the food, and complying with the FMSA Act; this project will get us into compliance by July of next year," Shaw said.
"We've had a phased-in approach to FSMA, and the federal government has been very good at explaining what they want, and when."


Renovation work in the former engineering and research and development building, which was built in the mid-1950s, is taking place on portions of its two levels. The hygienic space is being created on the ground floor, the upper floor is getting renovated office space.


There are a total of 26 buildings at the Post Consumer Brands site south of Michigan Avenue at Caine Street, east of the city's downtown. "If you work in food manufacturing you will enter this building," Shaw said. "They don't need to go outside, all are connected by enclosed walkways."


Some of the buildings on the campus are more than a century old, and date to an era when Battle Creek, as the corporate home of Kellogg's and Post, was the hotbed for the new healthy breakfast food movement. The company was started by Charles William (C.W.) Post, who experimented with breakfast foods and developed Grape Nuts, his first cold cereal, and Post Toasties. He opened his first building at the site in 1908.


Today the plant and its neighborhood usually have the wonderful odor of a bakery or sweet shop, as the plant produces all manner of products, including cereals like Honey Bunches of Oats and Fruity and Cocoa Pebbles, and products like Golden Oreos and Nutter Butter cookies.


CSM Group Project Manager Eric Wolfe said the project is unique in a number of ways, from the conversion of former office space into clean space, to the sealing up of all the windows. "We've opened up walls that are over 50 years old and said, 'huh, that's interesting,'" Wolfe said. "But we're doing well, there's a lot of great tradespeople here. We're not dealing directly with food here, but we have done a lot of GMP-oriented (Good Manufacturing Practices) work elsewhere, so we're familiar with the processes."


The conversion of the space is employing about 65-70 tradespeople. Completion is expected in mid-October.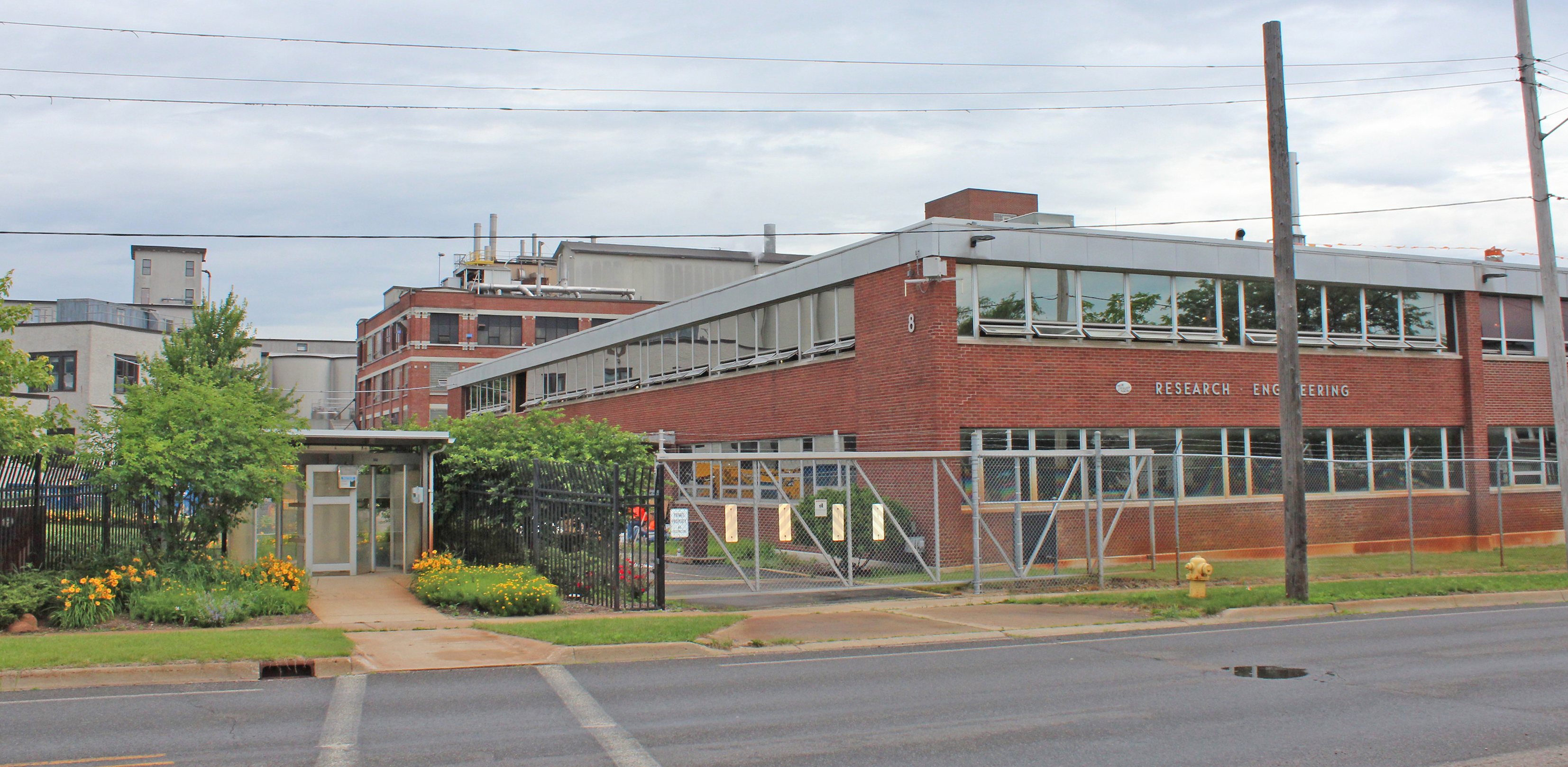 THIS 1950s-era building along Caine Street in Battle Creek, which had housed the Post Consumer Brands' Research and Engineering Center, is being transformed into a "hygienic juncture" facility that will act as an initial, clean waypoint for food-stream employees to enter the plant.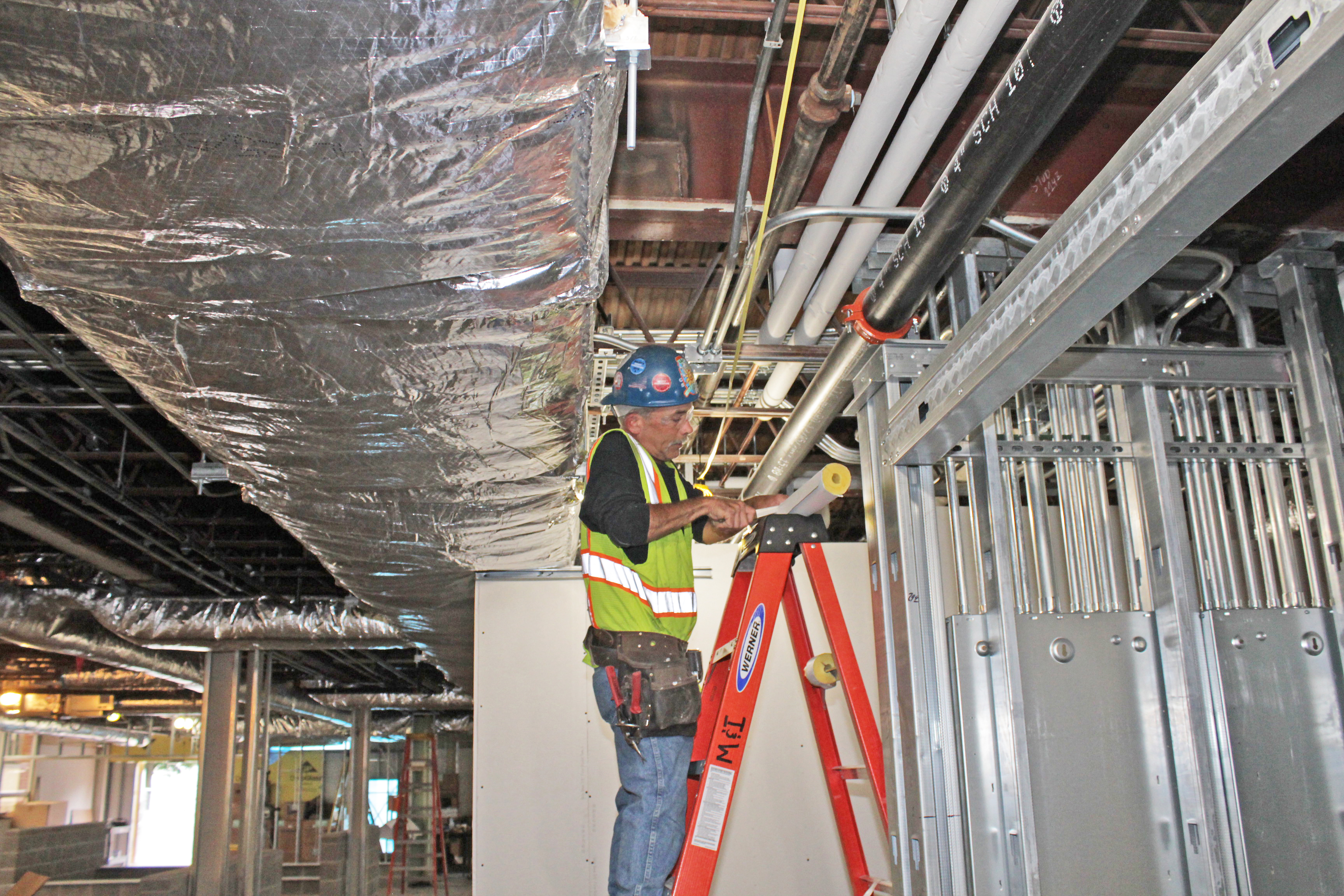 CUTTING PIPE INSULATION at the Post project is Don Allen of Heat and Frost Insulators Local 47. He's employed by Mechanical and Industrial Insulation.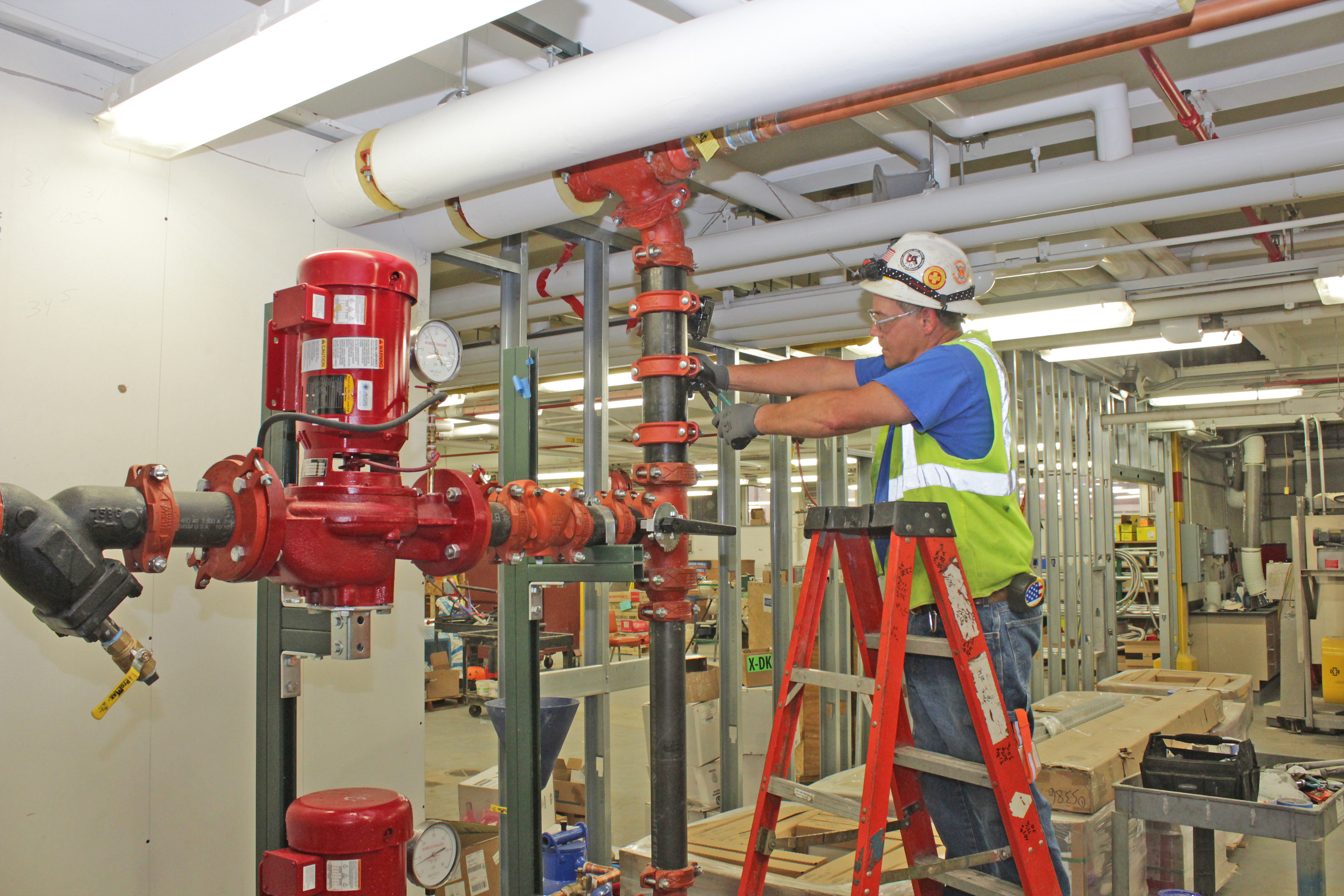 PUTTING A CLAMP on temperature gauge piping near the entrance for uniform vendors at the Post Consumer Brands hygienic juncture facility is Dale Trescott of Plumbers and Pipe Fitters Local 333. He's employed by Hunter Prell.