MOUNT CLEMENS - Building trades union representatives on Jan. 17 contributed $8,925 to the operations of Care House, a facility that helps women and children who are victims of domestic violence. The money was donated in the form of $25 Meijer gift cards, which are distributed throughout the year for clients at the facility to use for food, gasoline and personal items.
This is the 21st year the union reps have made a similar donation, and the gift cards are in a particularly useful form for the Care House staff to distribute.
"We are so grateful for your support, every year your contribution makes a huge difference in what we can offer to families," said Dorie Vasquez-Nolan. We're seeing so many people in need and this helps so much. You make a tremendous difference for all the people we serve.
Located in an old home on Market Street, Care House's mission is "to prevent and reduce the incidence and trauma of child sexual and physical abuse in Macomb County through collaborative, multidisciplinary and effective family-centered activities." Since 1996, Care House has coordinated more than 7,900 child forensic interviews and provided support services to more than 9,000 families. All services are provided at no cost to the families they serve.
Last year was unfortunately the busiest ever for Care House, as the staff conducted 757 forensic interviews of children, up from 753 in 2018. The vast majority of the perpetrators are known to the victims.
She said Care House started handling sex abuse cases, and is now involved with physical abuse, neglect, drug endangerment, and human trafficking cases, among others. In 2018 the group opened a second service center in Warren to offer therapy and support to the victims and families they're asked to serve.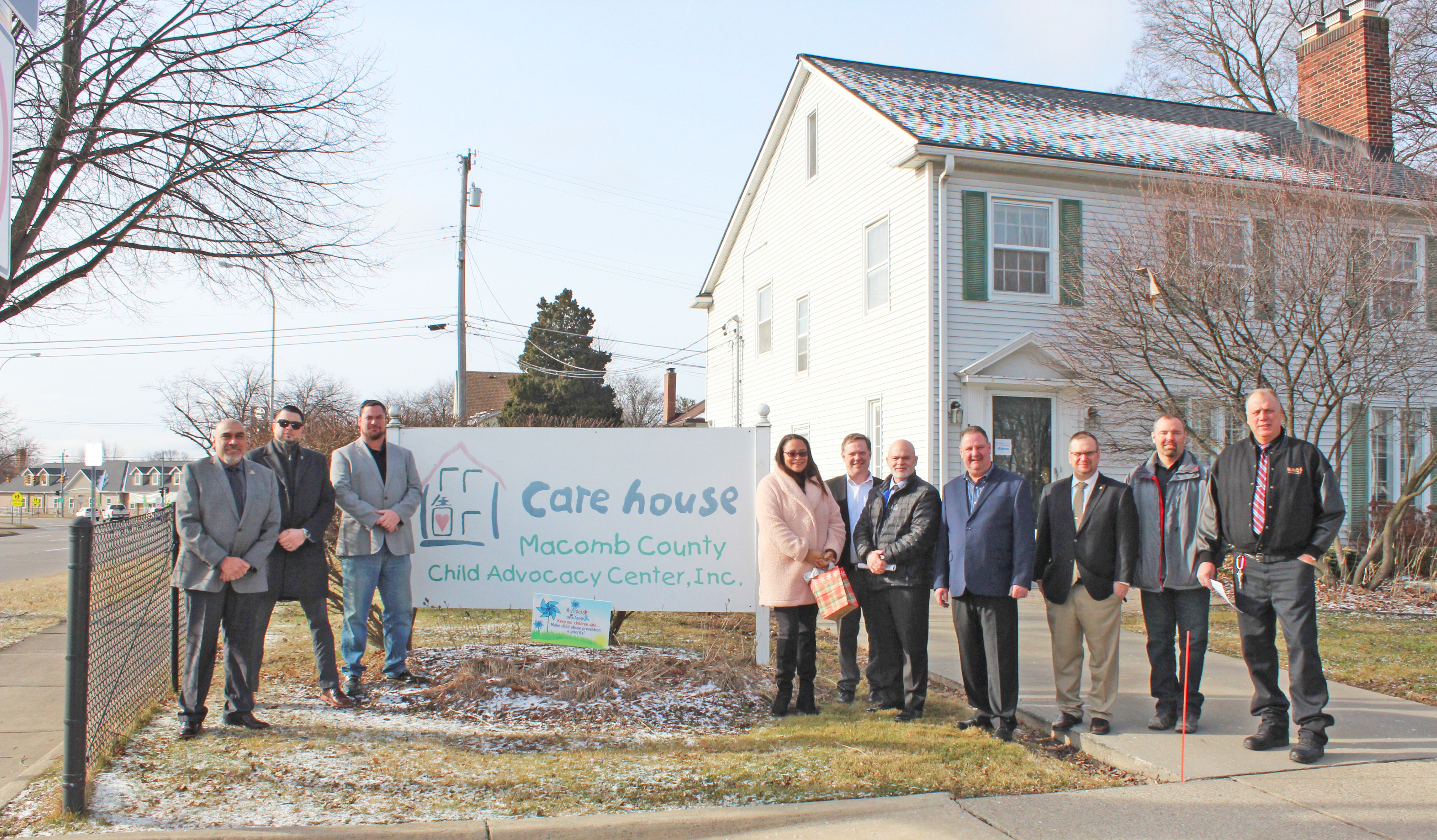 ON HAND FOR THE PRESENTATION of Meijer gift certificates for the use of Care House in Mount Clemens are (l-r) Sam Cadena, Pipefitters Local 636; Jason Grunenwald, Sheet Metal Workers 80; Tony Parker, Painters & Drywall Finishers Local 2353; Dory Vazquez-Nolan, Care House; Joe Hallman, The Local Credit Union; Jim Horvath; Iron Workers Local 25; John Sape, Painters & Drywall Finishers Local 2352; Bryan Stowe, IBEW 58; John Brown, Laborers 1191, and Jim Ritchie, Bricklayers and Allied Craftworkers Local 2.