Michigan State University forecast in its 2010-2011 appropriation request to the state that it has "extensive facility needs," to the tune of about $116 million over the next five years."
But the current expenditures are looking healthy, too. The four projects below alone represent about $129 million in construction activity on campus. Iron workers have obviously been busy, and that's a good omen for work prospects for the rest of the area trades for the remainder of the year. Photos via Michigan State University

Plant Science expansion
MSU's $43 MILLION Plant Science expansion will add about 80,000 square feet of space to the facility, creating laboratory research and support space. The four-story building, set to be complete next year, will connect the Plant Biology Laboratories and the Plant and Soil Science Building in the Central Academic District.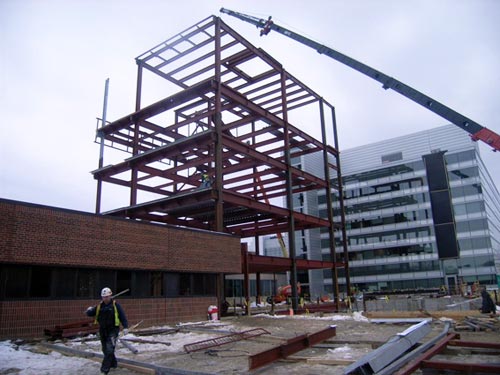 Cyclotron Building Phase II expansion
THE CYCLOTRON BUILDING'S Phase II office addition, in the Central Academic District, involves the construction of a four-story structure plus a penthouse. It's being erected next to the Phase 1 addition. The first floor will contain a lecture hall and a large conference room with priority use by the National Superconducting Cyclotron Laboratory/Facility for Rare Isotope Beams (NSCL/FRIB). Floors two through four will be a combination of fixed and open office space that addresses office needs for up to 100 visitors. This $8 million project is in anticipation of the real prize: nearby construction of the $550 million Facility for Rare Isotope Beams, which is expected to start in 2013.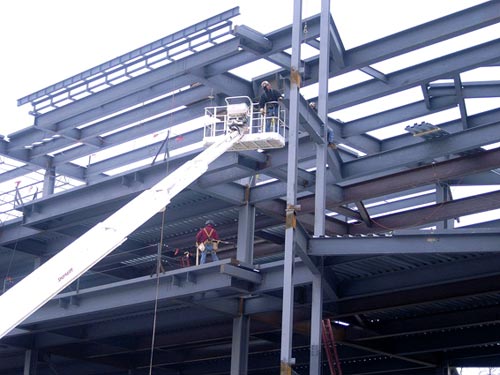 Wells Hall Addition
THE DECISION to demolish the creaky 111-year-old Morrill Hall offers MSU the opportunity to provide upgraded replacement office space for its inhabitants, who primarily hail from the English and History departments. Those offices will go into space made possible by an addition to Wells Hall, currently under construction above, as well as renovations to the old Horticulture Building. MSU is spending about $38 million on the new office space. The project will add three stories and about 88,000 square-feet of space above the B-wing of Wells Hall, located on the north side of campus. MSU opted to have Morrill Hall demolished when the Wells Hall addition is complete. Originally dorm space for women, Morrill is a wood-framed structure deemed unfit for renovation and a makeover into a modern office building.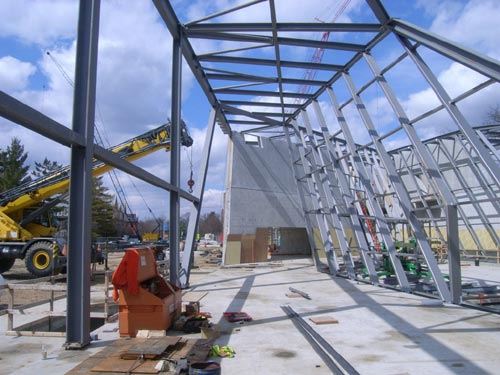 Eli and Edythe Broad Art Museum
THE DESIGN of the Eli and Edythe Broad Art Museum looks to have more angles than a protractor. Located at Grand River Avenue and Farm Lane, the $40 million, 46,000-square-foot museum will be constructed on three levels. It will be adjoined by an outdoor sculpture to the east and a plaza to the west. The building will include unique gallery spaces, and an education wing, a museum shop, visitor cafe and gathering space, storage and administrative spaces.