YPSILANTI - The space inside Sill Hall on the campus of Eastern Michigan University is currently a shelled-out, blank slate as it awaits a modern makeover.
The building has been little changed since it was erected in 1965 - but EMU, Clark Construction, its subcontractors and the building trades are undertaking a $40 million renovation and expansion project that "will support our existing technology and information assurance programs, while providing the foundation to allow Eastern's engineering programs be a growth area for the university for years to come," EMU says.
The building is the home of Eastern's College of
Technology,
and houses the School of Engineering Technology. EMU says the project, which began in December, will provide the university with new programs such as mechanical engineering and computer and electrical engineering, along with renovated lab space for research, computer simulation, virtual and augmented reality and other
specialty
purposes, along with lecture halls, collaborative learning spaces
and
administrative offices.
EMU Project Engineer Chris Longerbeam said the interior demolition and hazardous material abatement inside is complete, and the project late last month was focused on pouring new concrete floors and running underground plumbing and electrical service to the building. The existing 92,635 square-feet of space at Sill Hall will be completely renovated, and the building will also get a 16,000 square-foot renovation on its southwest side.
Longerbeam said the project is currently employing 80-100 tradespeople, "and they're doing really well so far, and the project is proceeding as we expected. Things around here should really ramp up in May, that's when we should really get rocking."
The work at Sill Hall is a major portion of some $130 million that's being spent on campus building upgrades at EMU in the 2018-19 fiscal year. Renovation work last year led to the January opening of Strong Hall, where science, technology, engineering and math students get to enjoy a beautiful, natural-light filled building.
Other projects include the just-starting renovation of the Rec/IM building facility, and ongoing work at the new
Student Athlete
Performance and Success Center that's under construction adjacent to the campus football stadium.
"These three projects constitute a powerful step forward in the ongoing dynamic transformation of our academic, recreational and training facilities for our students, faculty, staff and varsity athletes," said EMU President James Smith. "I'm excited to think of how our students will benefit from the variety of major University enhancements approved today."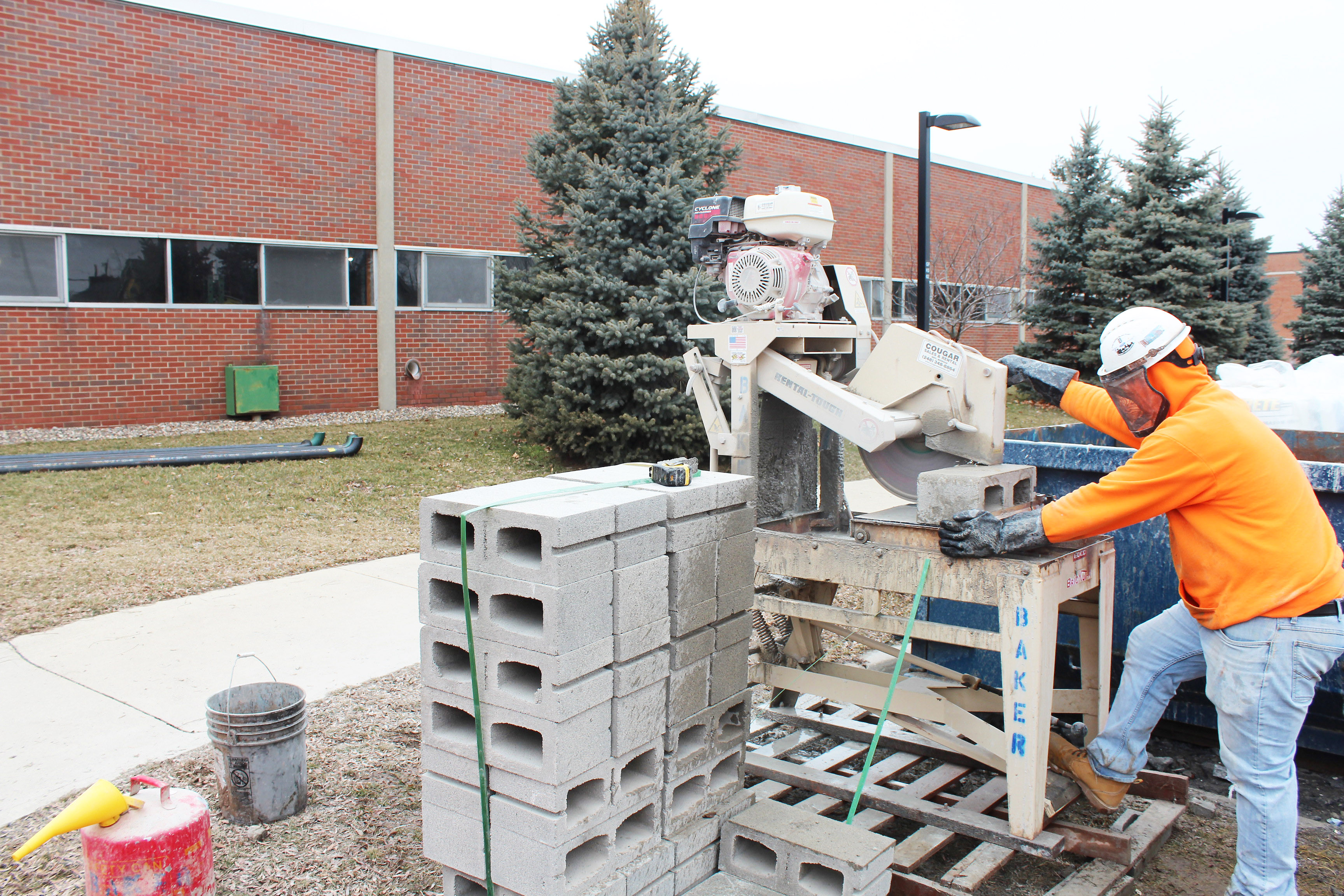 CUTTING BLOCK outside of the renovation/expansion of Sill Hall at Eastern Michigan University in Ypsilanti is Matt Piasecki of Bricklayers and Allied Craftworkers Local 2. He's employed by Baker Construction. The building hasn't been modified since it was built in 1965.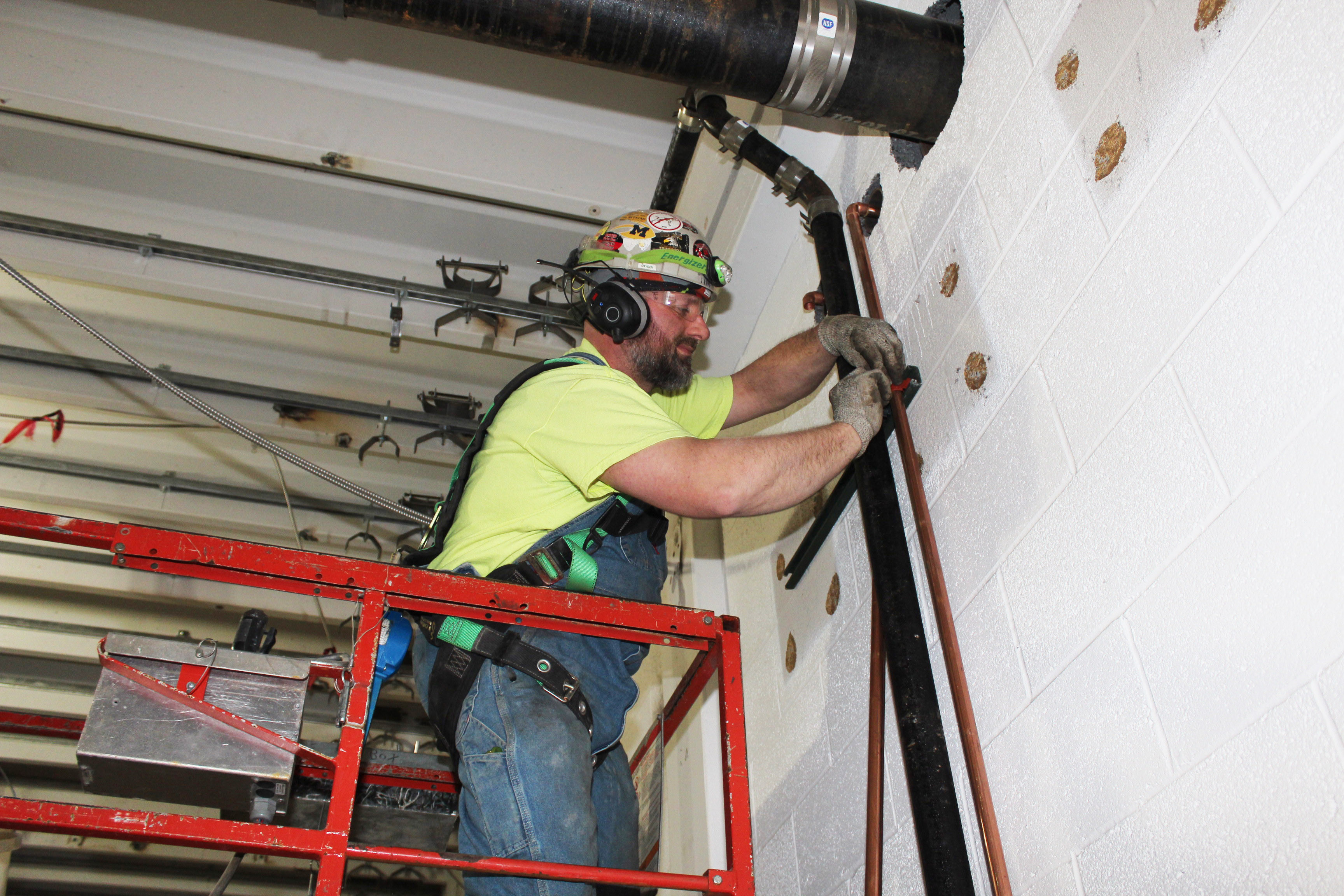 INSTALLING LAB SINK piping at Eastern Michigan University's Sill Hall is Tim Hare of Plumbers and Pipefitters Local 190. He's employed by William E.Walter.