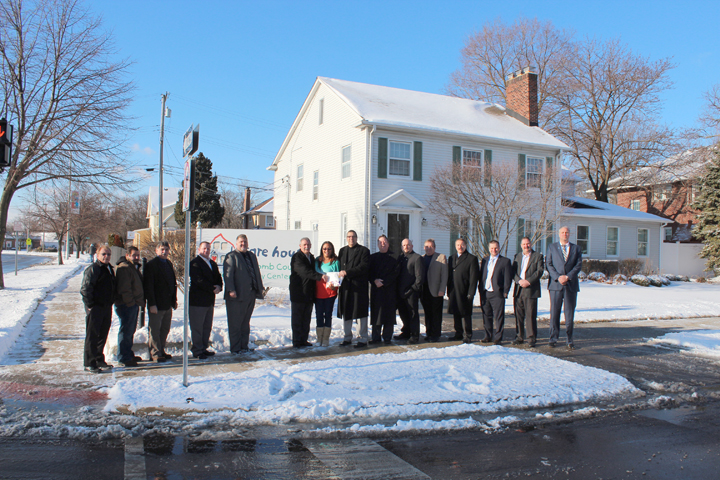 MT. CLEMENS – Contributions from building trades union representatives to Care House totaled a bit more than $4,000 this year, continuing a tradition of generosity to the facility for women and children who are victims of domestic violence.. Building trades representatives made the contribution – in the form of $25 Meijer gift cards – during a get-together on Jan. 9 at Care House.
"This is the 15th year we have made contributions like this to Care House, I think it shows that what they do here in Macomb County is something we have embraced," said Tom McVicar, a Painters District Council 1M retiree who helps organize the collections. "It's terrible that a place like Care House is necessary, but what they do here is great."
Care House Executive Director Dorie Vazquez-Nolan told the group of visiting building trades union representatives that last year Care House performed 384 forensic interviews involving children of domestic physical and sexual abuse. The group also does child abuse prevention education, and has space for medical evaluations as well as crisis counseling for victims and their families, among other services.
The gift cards, she said, are used in a variety of ways at the facility, from purchasing art supplies for kids, to allowing clients to pay for gasoline for rides to Care House, to purchasing snacks and meals for families. "We have so many uses for the gift cards, so we count on your contributions and we appreciate it," Vazquez-Nolan told the group.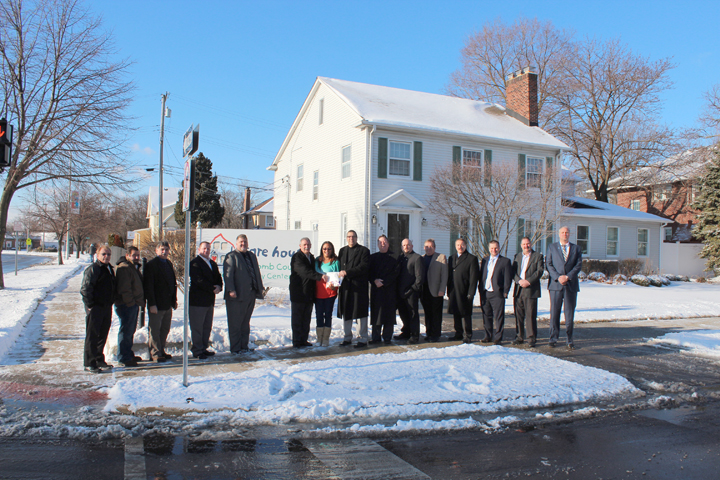 AT THE PRESENTATION of the Meijer gift certificates to Care House are (l-r) Tim Ochalek, Bricklayers and Allied Craftworkers Local 2; Steve Saunders, Operating Engineers 324; Charlie Taormina, Sheet Metal Workers 80; Tim Mulligan, Sheet Metal 80; Dan Nixon, Plumbers 98; Tom McVicar, Painters DC 1M; Dorie Vasquez-Nolan, Care House; Mark Saba, Sheet Metal 80; George Legree, Glaziers & Glassworkers 357; Jim Boyd, Heat and Frost Insulators 25; Ron Sarata, Pipefitters 636; Jim Carlone, IBEW 58; Bryan Stowe, IBEW 58; John Sape, Painters District Council 1M, and Ken Rosinski, IBEW 58.