DETROIT - Every few years, each local union in the Central States Conference of the Heat and Frost Insulators gets to host top apprentices in a competition to determine who will represent the group in a nationwide contest held in California later this year.
This year, the job of host was taken on by Southfield-based Local 25, and they had everything covered, so to speak. The two-day event April 27-28 included the competition and judging, a presentation by the Breath of Life Foundation that helps victims of lung-related diseases like Mesothelioma, and a banquet that hosted more than 130 guests. All the events were held at the Motor City Casino and Hotel.


"Really the facility bent over backwards for us, and helped us put on a great event," said Curt McGlone, business manager of host Heat and Frost Insulators Local 25. "The banquet was awesome, and the competition went very smoothly. We had a great time."


Competitors took part in a written exam, as well as a practical, hands-on demonstration of their skills on a mockup designed by union apprenticeship coordinators.


Five volunteers from Local 25 helped proctor the hands-on test, which took place in a large meeting room of the hotel. "The mock-up they prepared is a pretty good representation of what we do out in the field," said Adam Werle, a volunteer proctor and the financial secretary-treasurer of the local union. The test requires apprentices to insulate a simulated pump box with rigid board insulation, as well as wrap a 45-degree lateral fitting and a short radius, among other applications. "We're having fun, and it's a good competition. It's a talented group of apprentices here," Werle said.


Among the 14 competing top apprentices from each local union, Robert Harner of Local 37-Evansville, Ind. took home the top prize and will represent the region in the national competition, which will pit the winners of five Heat and Frost Insulators union conferences in the U.S. and Canada. Only the top contestant was recognized.


The last time the event took place in Detroit was 2011. "We're proud to have the conference back here, showcasing the best of the best among apprentices in the heat and frost insulation industry, McGlone said.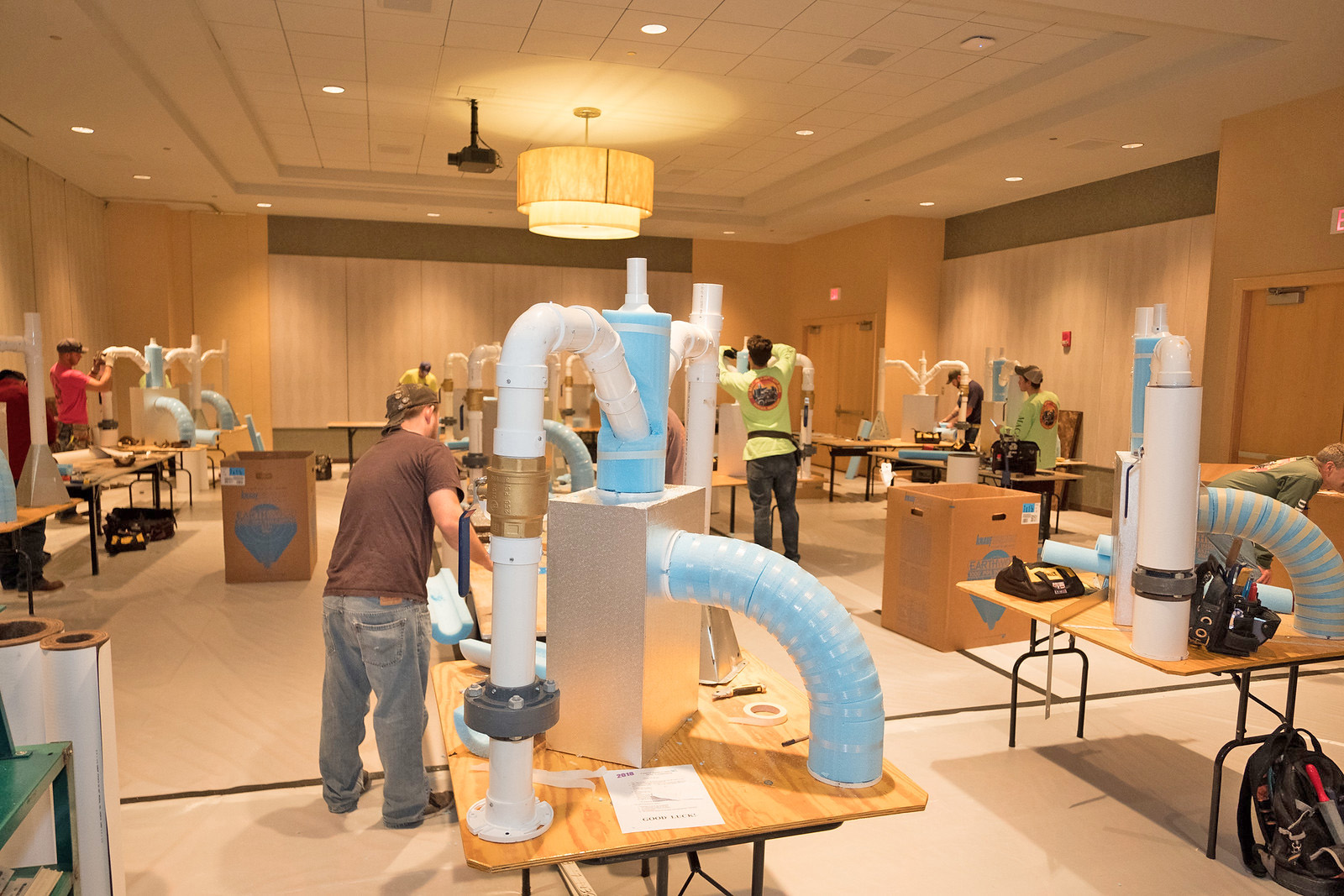 HEAT AND FROST Insulators Local 25 hosted 14 top apprentices April 27-28 from across the International Union's Central States Conference in a skills contest in a meeting room of the Motor City Casino in Detroit. The contest tested the apprentices with a setup that required a display of skills in all manner of applications that are relevant to the trade.