For the first time in its 60-year history, one of the Mackinac Bridge's iconic ivory towers will be stripped down to bare metal and repainted.
Beginning April 6, contractors for the Mackinac Bridge Authority (MBA) began a nearly two-year project to remove the original paint from the bridge's north tower and repaint it. Contractor Seaway Painting, a union shop which most recently repainted the bridge's south approach span, was awarded the contract with a low bid of just less than $6.3 million.


"Fans of the bridge should be relieved to know that when this project is done, the tower will still be the same classic ivory that everyone recognizes," said MBA Executive Secretary Bob Sweeney. "Apart from brightening the appearance of the bridge, a quality painting project goes a long way toward ensuring the bridge is protected from the elements."


The project will begin with stripping and painting on some of the tower's interior "cells," followed by installation of an enclosure on the outside of the tower in late April or early May.


The original paint is lead-based, and Seaway is required to contain 100 percent of the paint as it is removed, test it, and ship it to an appropriate landfill facility. The new paint, which is zinc-based, is expected to last at least 35 years with periodic maintenance.


Sweeney said that until the 1970s, the bridge authority hired contractors to spot paint the bridge towers as needed. Since the late '70s, MBA employees have handled that task.


The South tower will get the same treatment in 2018.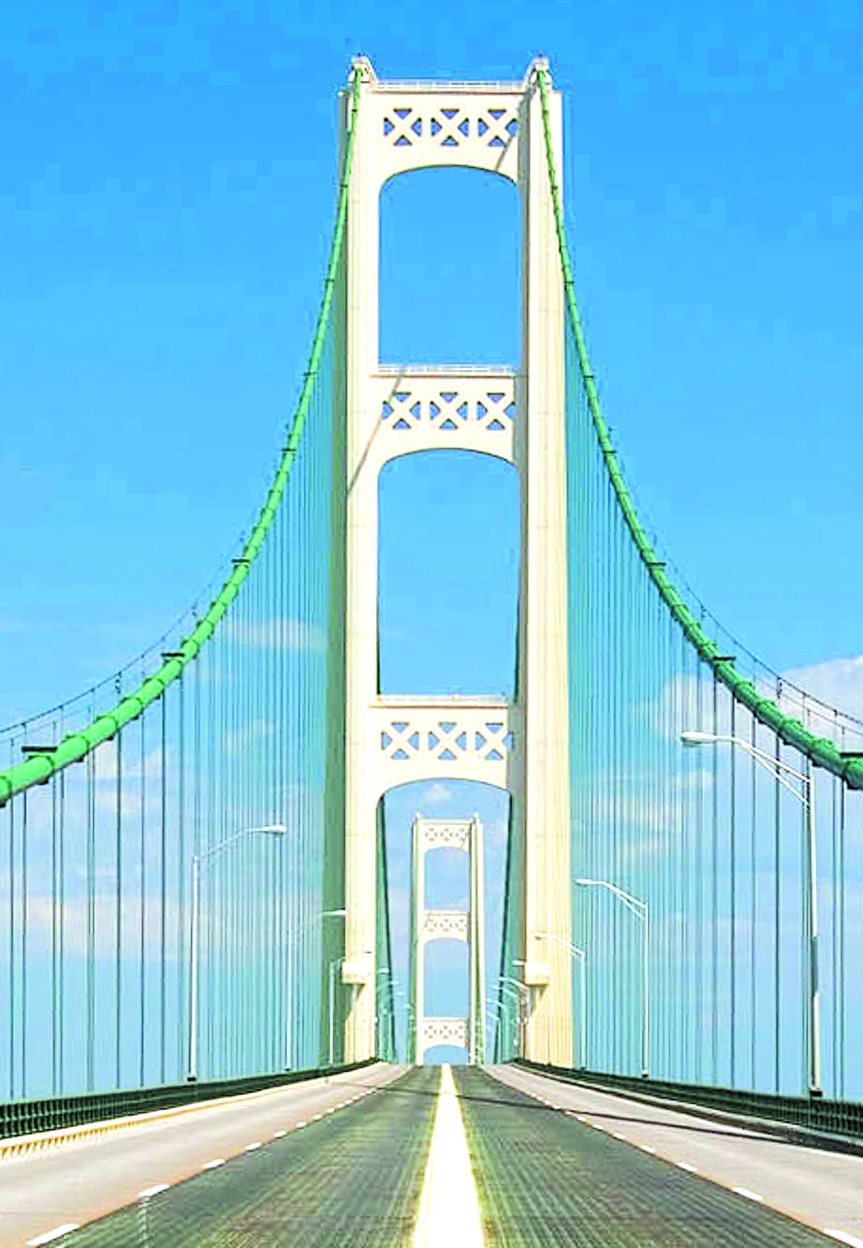 THE MACKINAC Bridge's 552-foot-tall north tower will be stripped and given a new coat of ivory paint.