SHEPHERD - The Pine River Energy Center's final wind turbine was lifted into place on Oct. 8, marking the near-completion of a project that began in early July where building trades workers have erected an array of 65 of the white wind catchers across 35,000 acres in Gratiot and Isabella counties.
The work has been done on behalf of owner Invenergy, North America's largest privately held renewable energy company. White Construction managed the project, working with MJ Electric, while employing union electricians, iron workers, laborers and operating engineers.


"Dealing with the weather was really the toughest part of the project, and with that, the wind was the biggest factor for how quickly we did the work," said White Construction Project Supt. Ben Dodson of Iron Workers Local 25. "But we had an unbelievable crew here. The whole team was really great."


The final GE-manufactured wind turbine was placed west of U.S. 127 near Coe Road in Shepherd, south of Mt. Pleasant. Progress on building the 295-foot-tall windmills (as measured to the hub) proceeded at about one per day after the foundations were installed. The 65 wind turbines have the capacity to produce about 2.5 megawatts each, allowing the wind farm to produce up to 161.3 megawatts, enough to power as many as 47,000 homes. Upon completion of the project, Invenergy said ownership of the facility will be transferred to DTE Energy.


Overall, the project created about 250 construction jobs, including 60-70 iron workers and about 40 electricians. Eric Yommer, project superintendent for MJ Electric, hails from Maryland IBEW Local 307. He said of the local crew of electricians: "They've done great. We really have had a smooth job. The rainy weather is about the worst thing we've had to deal with."


Yommer said last week that there were a few terminations left for them to do, but most of their efforts for the final month of their time on the job would be digging trenches and burying cable five feet underground. All the cable terminates at a substation on Luce Rd. north of M-46.


"We're proud of the contributions Michigan workers have made to the safe and timely construction of the Pine River project, including manufacturing of some tower sections in Michigan, and we're pleased to be able to contribute to the Michigan economy" said Art Fletcher, a senior vice president of renewable engineering at Invenergy. "We appreciate the support of the community, and look forward to continuing to be a partner in Gratiot and Isabella counties."


Pine River, Invenergy's third wind project in Michigan, is scheduled to begin commercial operation before the end of the year.


Michigan ranks No. 13 among the states in wind energy production. As of February this year it had 1,860 installed megawatt capacity produced by 1,032 wind turbines, according to Choose Energy.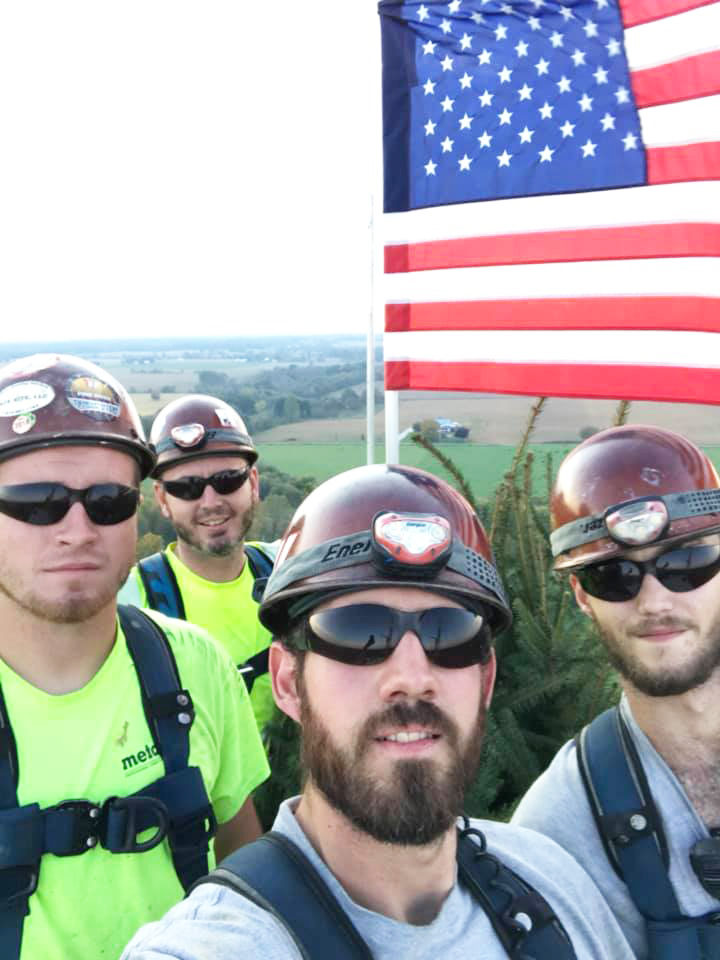 TOPPING OUT the placement of the final wind turbine at the Pine River Energy Center project are (l-r) Iron Workers Local 25 members Brett Fath, Kenny Fisk, Rusty Whelton and Adam Neuberger. They're employed by White Construction, standing atop the nacelle of the turbine. Photo credit: Rusty Whelton

A WIND TURBINE is assembled at the Pine River project. Photo credit: Invenergy