ROCHESTER - More room for students to live on campus is on the way to Oakland University.
The Southern Student Housing Complex is under construction, and it will offer students 750 beds in 262 dorms on the south side of the campus. The new development, which will create the largest dorm hall at Oakland University, will complement five existing residence halls and about 2,000 beds on the northern portion of the campus.
Earth work started on the project last July, and construction is expected to be complete in time for the arrival of the fall semester of students in August 2018. The project is part of an ongoing plan at Oakland University to create a more blended population of commuter and residential students.
"So far, so good," said Maria Michalowski, senior project manager for Oakland University. "Construction has been moving along well. We've worked around some issues with the pool soil, which wasn't the greatest for the foundations. But overall it's been a good job."
The seven-story building is approximately 290,000 square feet, and comes with a total project cost of $78 million. Designed to meet LEED Gold Standards, the building will have much to offer students, including private bedrooms, free laundry on every floor, lots of natural light, a cafe, a dining hall and two kitchens where students can prepare their own meals and dinner parties can be held.
Oakland University's newest residence building, Oak View Hall, opened in 2014. The university said it was filled to capacity less than 24 hours after the student housing application process opened. Since then, demand for student housing has continued to soar and all available housing spaces have been filled to capacity with a waiting list, according to Director of University Housing Jim Zentmeyer,
According to the university, other indirect goals of the project include continuing to attract high-achieving students, boosting student retention and increasing graduation rates. The university said there is "abundant research pointing to enhancement of campus life supporting greater levels of institutional success, primarily because students who live or spend greater amounts of time on campus have a greater sense of community and become more engaged in academic, cultural and social engagement activities."
"We know that we already have more students here that want to live on campus, so this new facility will meet a need we already have," said university President George Hynd at the groundbreaking ceremony.
Frank Rewold and Son is construction manager on the project. Site Supt. Dan Nelson said the project is "on schedule, and we have a very good group of workers out here doing a good job."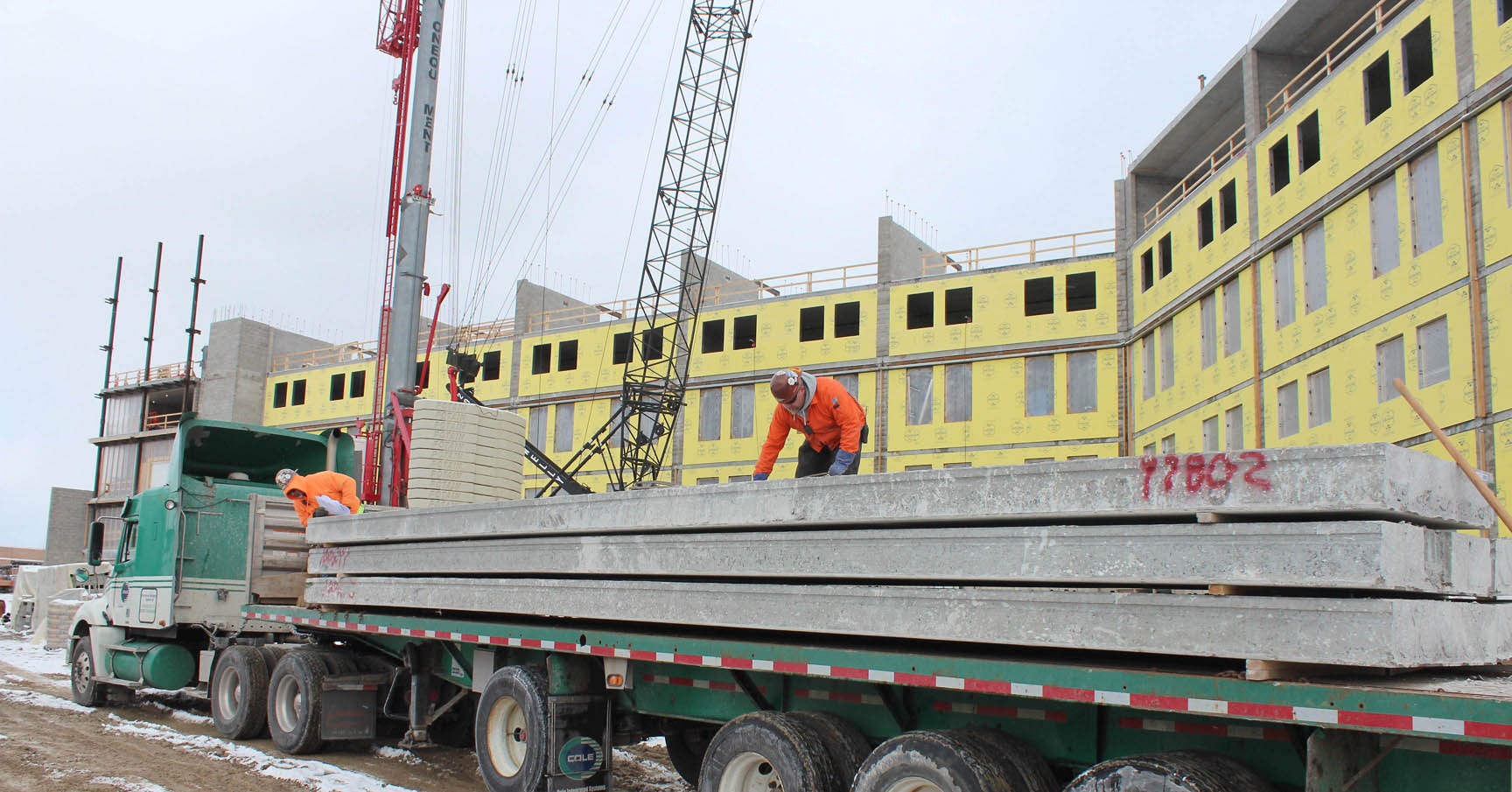 READYING THE NEXT precast panel for placement at the Southern Student Housing Complex at Oakland University are (l-r) Nick Chernick and Jeremy Shannon of Iron Workers Local 25. They're employed by Assemblers Inc. Precast Concrete Erection.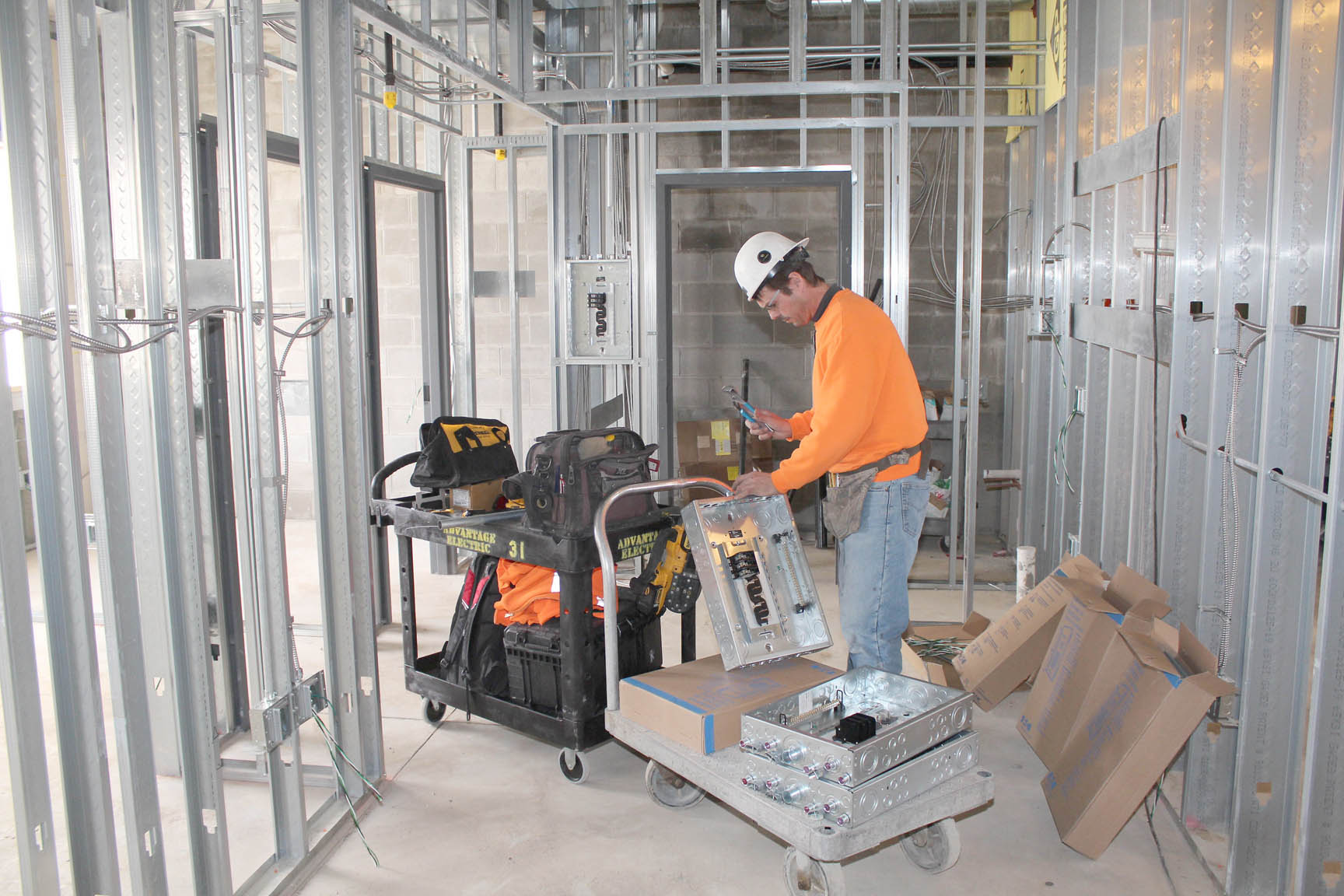 SETTING UP an electrical panel for placement in a dorm room at the Oakland University Southern Student Housing Complex project is Bill Kettler of IBEW Local 58. He's employed by Advantage Electric.