BATTLE CREEK - The city's cramped, worn out and outmoded police headquarters building is getting a modern, roomier, more functional replacement, thanks to the ongoing work of construction manager Schweitzer Inc., its subcontractors and building trades union workers.
Built in 1970, the city's existing police headquarters building at 20 N. Division Street was designed for a department of 60 employees. Staffing nearly doubled when the city and Battle Creek Township merged in 1983, but the footprint of the building didn't. And of course since 1970, office equipment, workflow, customer service and law enforcement practices have changed considerably.


"Today there are employees and officers in the building working in what were originally closets," said Kathy Schley, the project owner's representative for the City of Battle Creek and Schweitzer. "We had a firm evaluate the building and the current and future needs of the police department, and they found that it just didn't make sense to renovate; a new building was the way to go."


The new $15.5 million police headquarters building will accommodate law enforcement staff and their space/storage needs, "as well as offer new community spaces where we can meet with our neighbors and visitors, improving our connections to the community," the city says.


The new two-story, 46,000-square-foot headquarters building is being erected on what had been a parking lot across the street from the current police HQ. In a case of history repeating itself, the new building sits on the same site as the city's first police station.
Work started in June 2017, and the project currently employs about 60 tradespeople. "When we excavated, we found a few horseshoes, railroad tracks and a lot of old footings, but really no surprises," said Schweitzer Project Supt. Scott Robertson. "Earlier on we fought some rain that put us a couple of weeks behind, but we're making really good progress now."


Schweitzer Project Manager Ryan Bays said late last month the construction team was working on exterior masonry, placing steel to support the roof, rough-in work for mechanical, electrical and plumbing, and stud framing for interior walls, among other tasks. "The tradespeople have been good, awesome - every day they're out here doing a good job," said Robertson.
The current facility will be demolished as part of the project. Schley said it is typical of older style police departments, will inefficient, smaller "siloed" spaces, making it a bit of a grim place to visit.


"We have heard so many times it's intimidating to even get to the entrance of our current building, they don't even want to come and ask a question about where to drop your meds or how to get a police report. It's just not walkable, it's not friendly, it's not inviting. It's a bit intimidating," said City Manager Rebecca Fleury to News Channel 3.


Work on the new police headquarters is expected to wrap up in the fall of 2018. The existing building will then be demolished and used for parking. "We as a department are excited about this opportunity and the successful completion of this once-in-a-lifetime project," Police Chief Jim Blocker said in a staff memo.


"This new building is on a main street, and it will be a great showcase for our city," said Schley. "The lobby is going to be a brighter, more welcoming space for the public, with spaces for the public to use for various purposes. For people who work in it, it's going to mean greater flexibility, and more space to do their job. We're very happy with what we're seeing, it's been an amazing project to be a part of."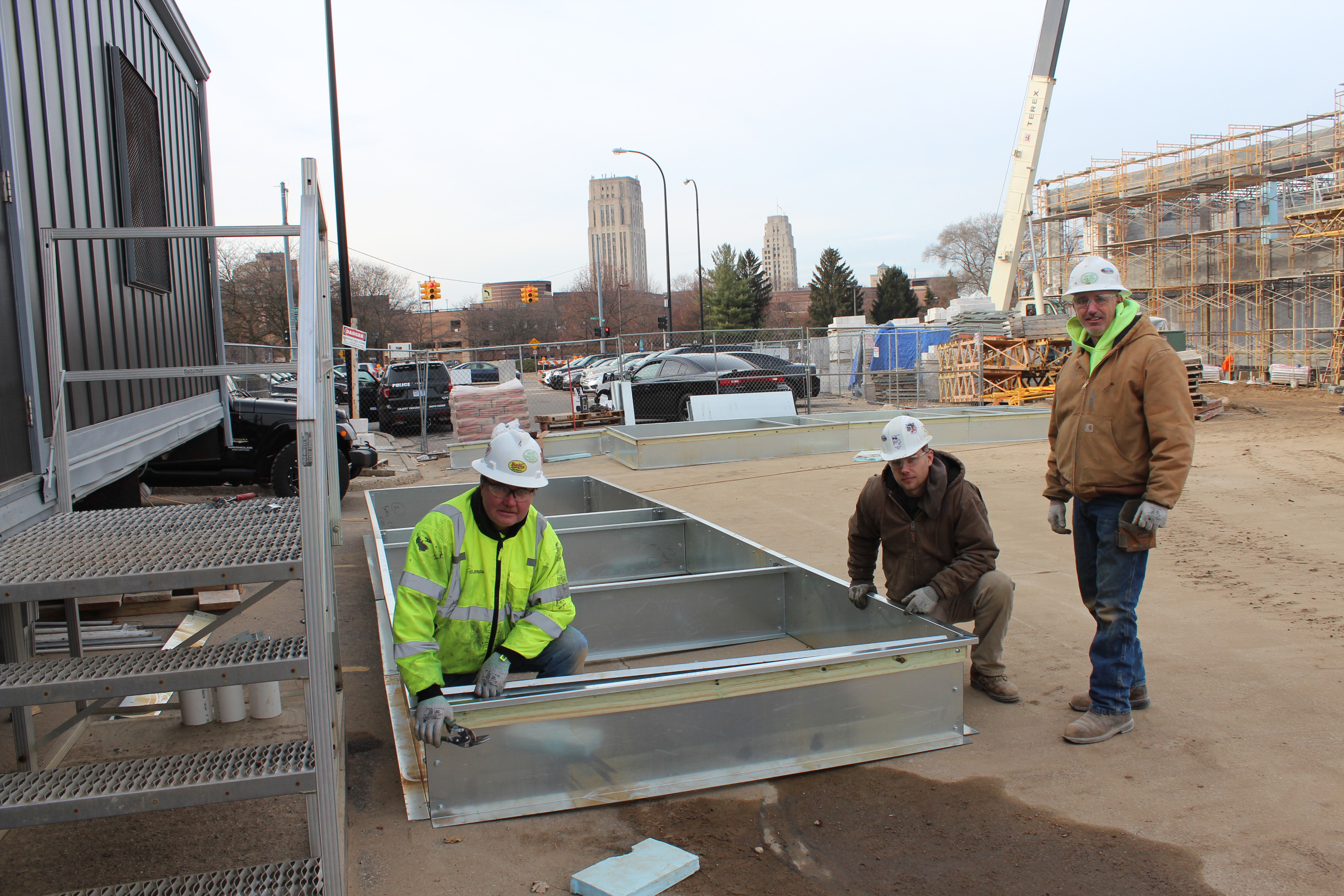 ASSEMBLING A ROOF CURB outside the new Battle Creek police headquarters building are (l-r) Greg Keller, son Christian Keller and Roger Wicks. They're all Sheet Metal Workers Local 7 members employed by Applegate.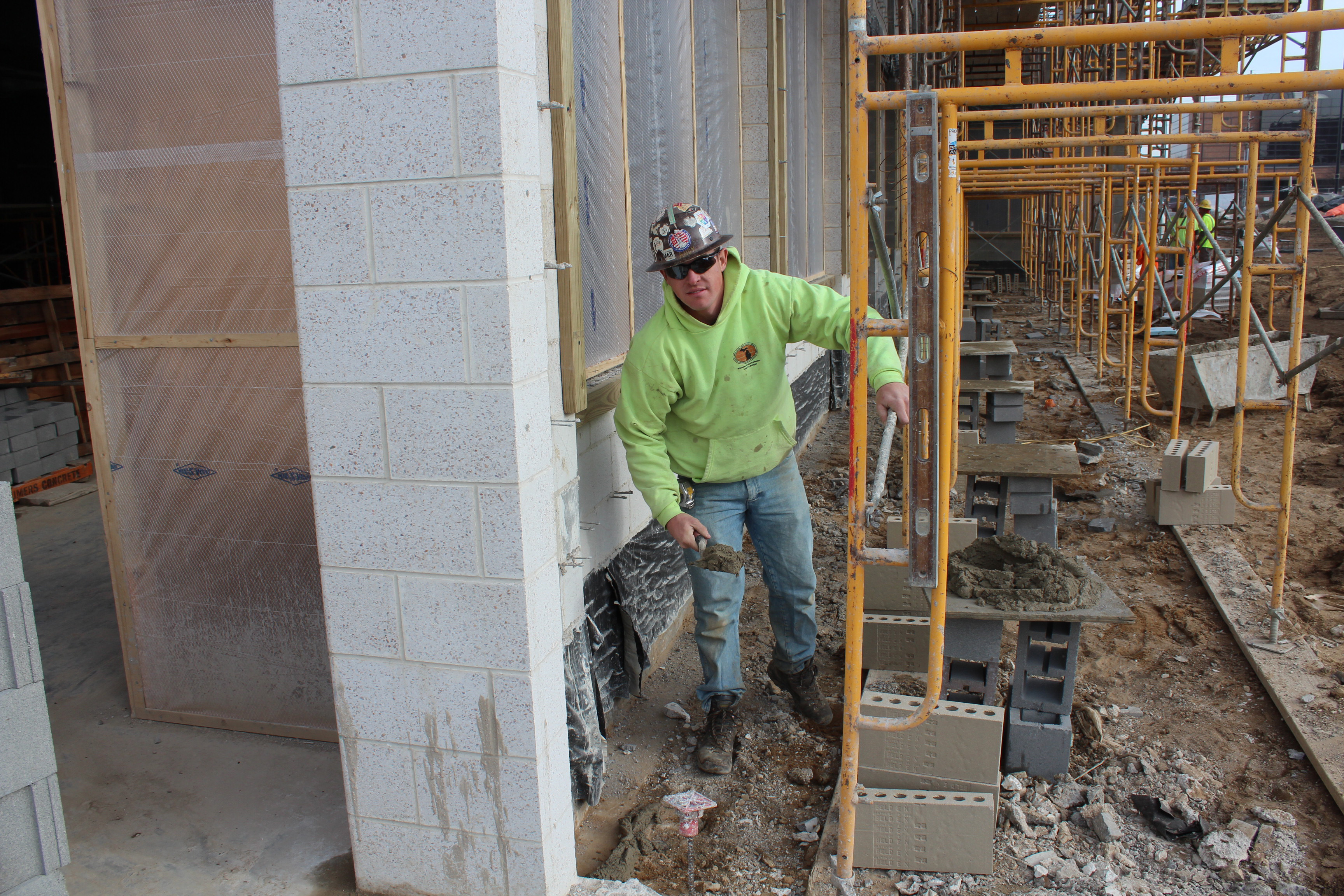 SLINGING MORTAR at the Battle Creek police headquarters site is mason Andy Bradley of Bricklayers &Allied Craftworkers 2. Andy apparently is "Bracy and Jahr's finest," he told us so himself.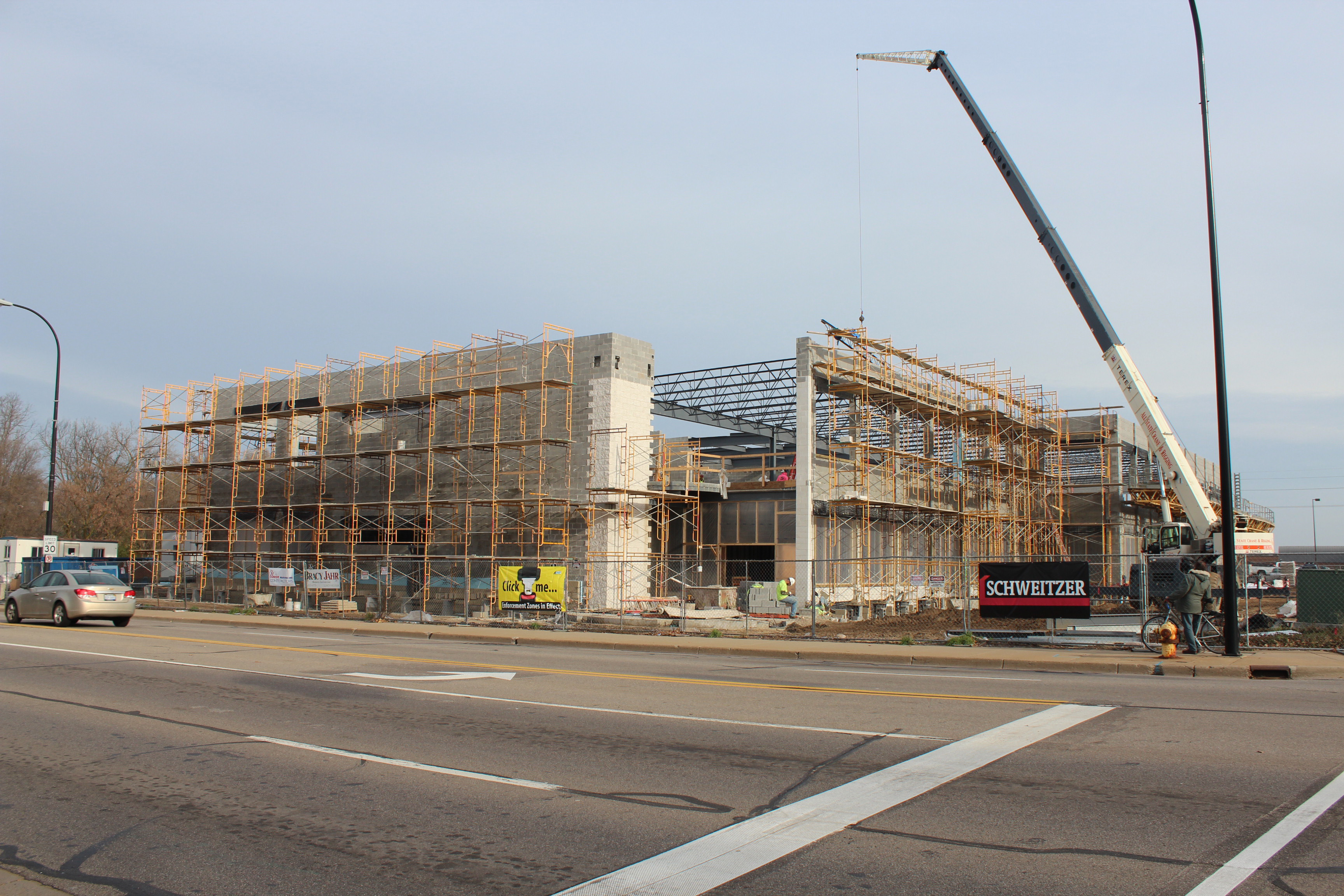 GOING UP ALONG Division Street near Michigan Avenue in Battle Creek is a new, much-needed headquarters for the city's Police Department. The project is being managed by Schweitzer Inc.