A $30 million, 30-year bond approved by Battle Creek Lakeview School District voters in May 2016 to implement building upgrades and additions, initially focuses on two elementary schools, Minges Brook and Prarieview. Work began at Minges on April 3, and at Prarieview on May 1.
Built in 1930, Prarieview at 1675 Iroquois Ave. is getting about $5.6 million in upgrades. The trades are installing a new heating and air conditioning system, and more. They are remodeling the school's front office and adding security features, installing electrical upgrades, and are building new art and music classrooms, as well as a new cafeteria and kitchen. The district is spending about $5.6 million


Built in the 1960s, Minges Brook Elementary at 435 Lincoln Hill Drive, is getting about $5.85 million in improvements. Asbestos abatement preceded construction. It will get a new main office, new cafeteria and two new classrooms, for art and science. Work will also include new hot water boilers, new ventilation units and new air conditioning in all rooms. Six bathrooms will be remodeled. Mechanical, electrical and lighting systems will be renovated. The district also is replacing every window in the school building. Work on the projects is being managed by CSM Group.
We published a feature on these projects in our Sept. 1 issue; in this edition, we have more room for photos.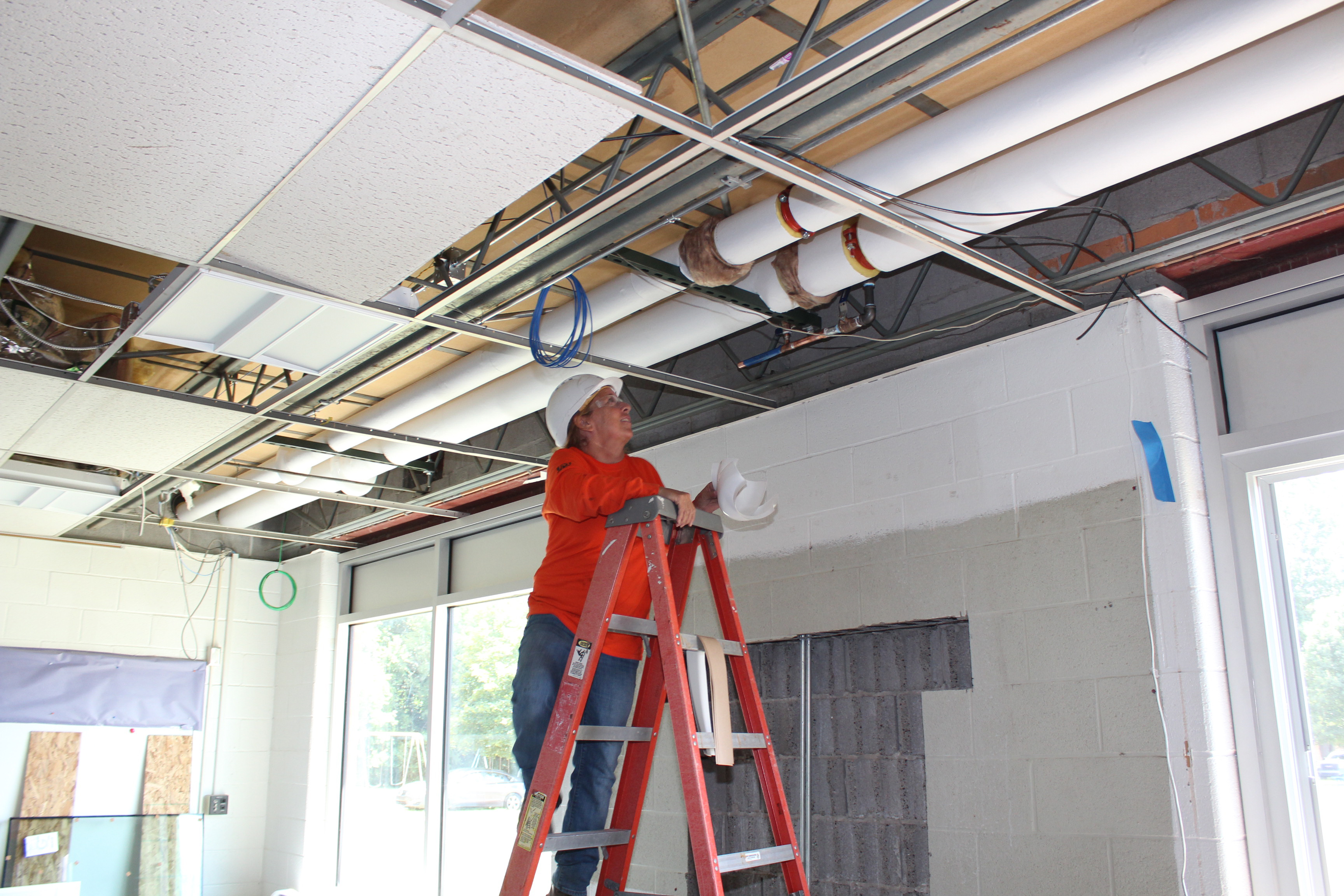 INSULATING A PIPE in a classroom at Minges Brook Elementary School in Battle Creek is Sherry Hickman of Heat and Frost Insulators Local 47. She's employed by Hickman Industrial Insulation.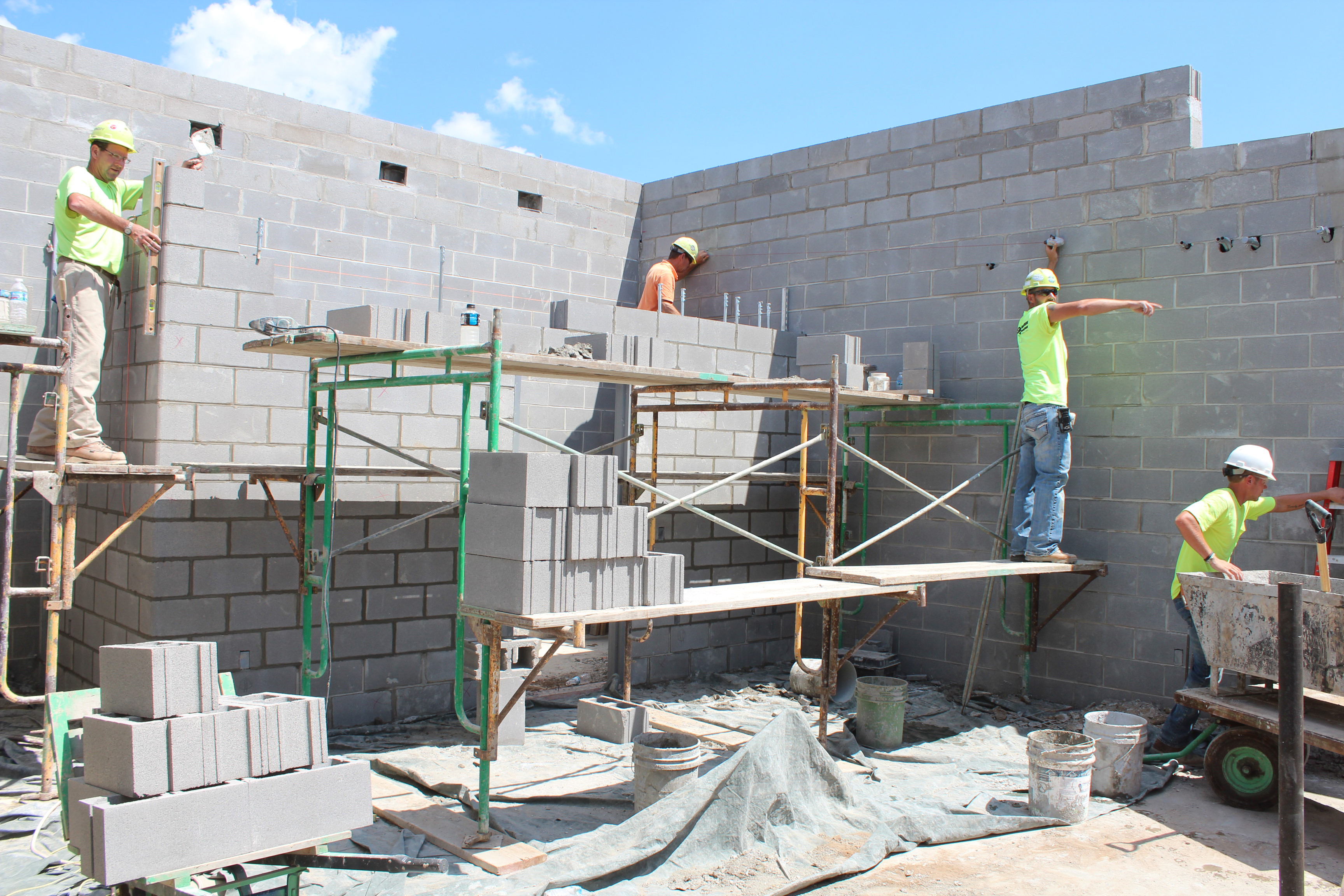 SETTING BLOCK for the walls of a new kitchen at Minges Brook Elementary School in Battle Creek are Bricklayers and Allied Craftworkers Local 2 masons Mark Cordell, Brian West, Kevin Gleason and Clayton Beaird. They're employed by Schiffer Masonry.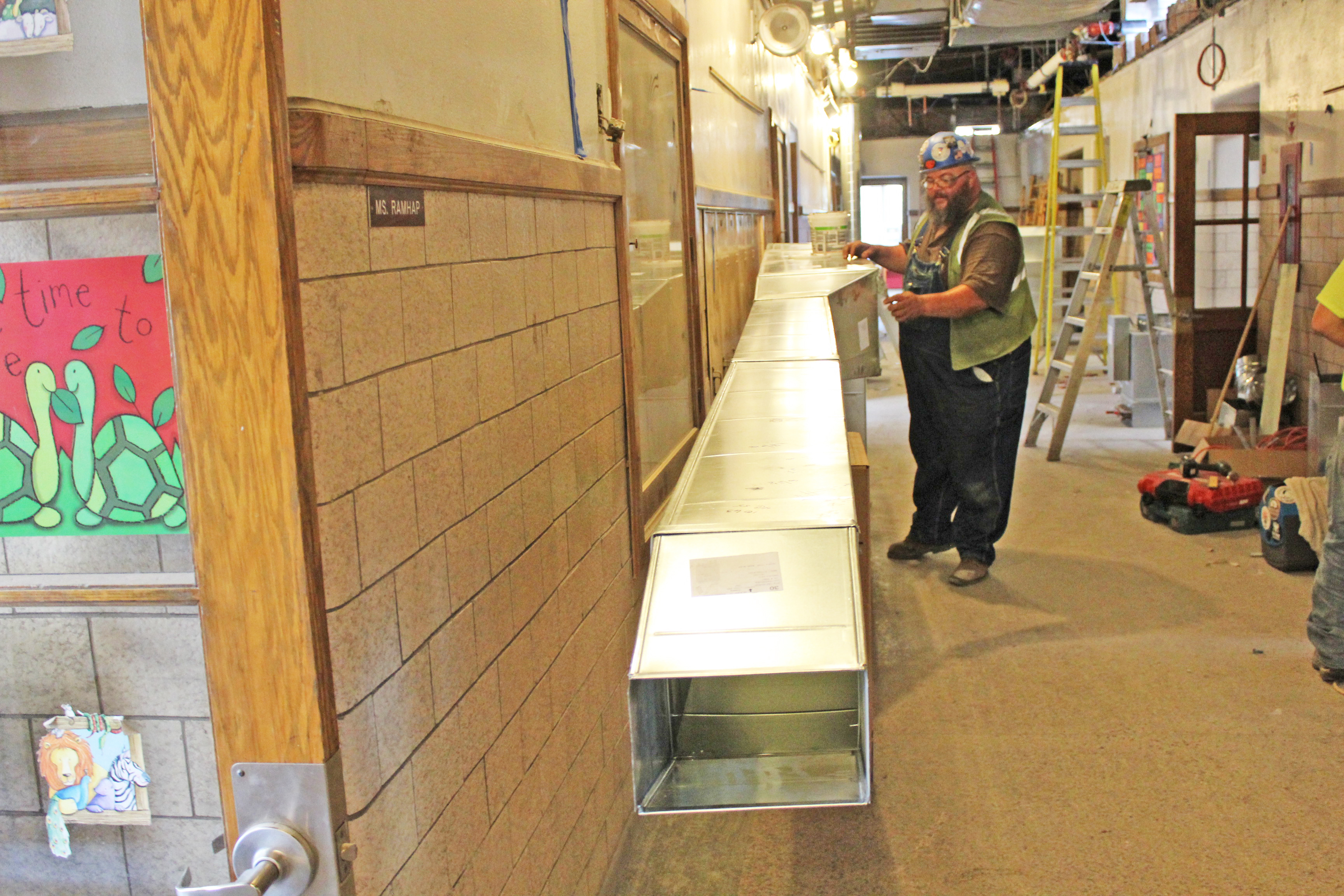 SETTING UP A DUCT for placement in the rafters of Prarieview Elementary School in Battle Creek is Jamie Medler of Sheet Metal Workers Local 7, employed by CSE/Morse.