LIVONIA – The I-96 Fix is in the mix.
Completed in 1971, the seven mile stretch of the I-96 Expressway between Newburgh and Telegraph Rds. has been at the end of its useful life for some time. With input from the community, contractors and other stakeholders, the Michigan Department of Transportation decided a total closure of the freeway would be the most cost-effective, fastest and least disruptive way to build a new road, repair bridges and do everything else to complete the project.
"MDOT is very pleased so far with the work being performed," said spokeswoman Diane Cross. "We believe the contractors are building a quality roadway that will last for several decades."
The project would have taken years to complete if I-96 had been closed in segments or by lanes. But by shutting it down completely, the freeway's closure will be limited to the start of the project in late March to its expected reopening in mid-October.
With Dan's Excavating as the primary contractor, more than 1,500 building trades workers and contractors have been working on the $148 million project.
Local people remarked that after the original freeway had been torn up and hauled away, the dirt ditch reminded them of how it looked during its original construction. The project involved tearing up and replacing the original concrete, rehabilitating or replacing 37 bridges, road concrete and shoulders, installing new drainage and landscaping on the embankments.
Cross said the project is currently proceeding using a single shift, but some activities, such as paving bridges, take place at night. However, "everything changes so quickly on this job, because two weeks ago we had contractors working two 12-hour shifts," Cross said.
She said the heavy rain earlier this month brought about "minor inconveniences" like washing away landscaping from the embankments and delaying concrete pours. But the time will be made up by working longer hours.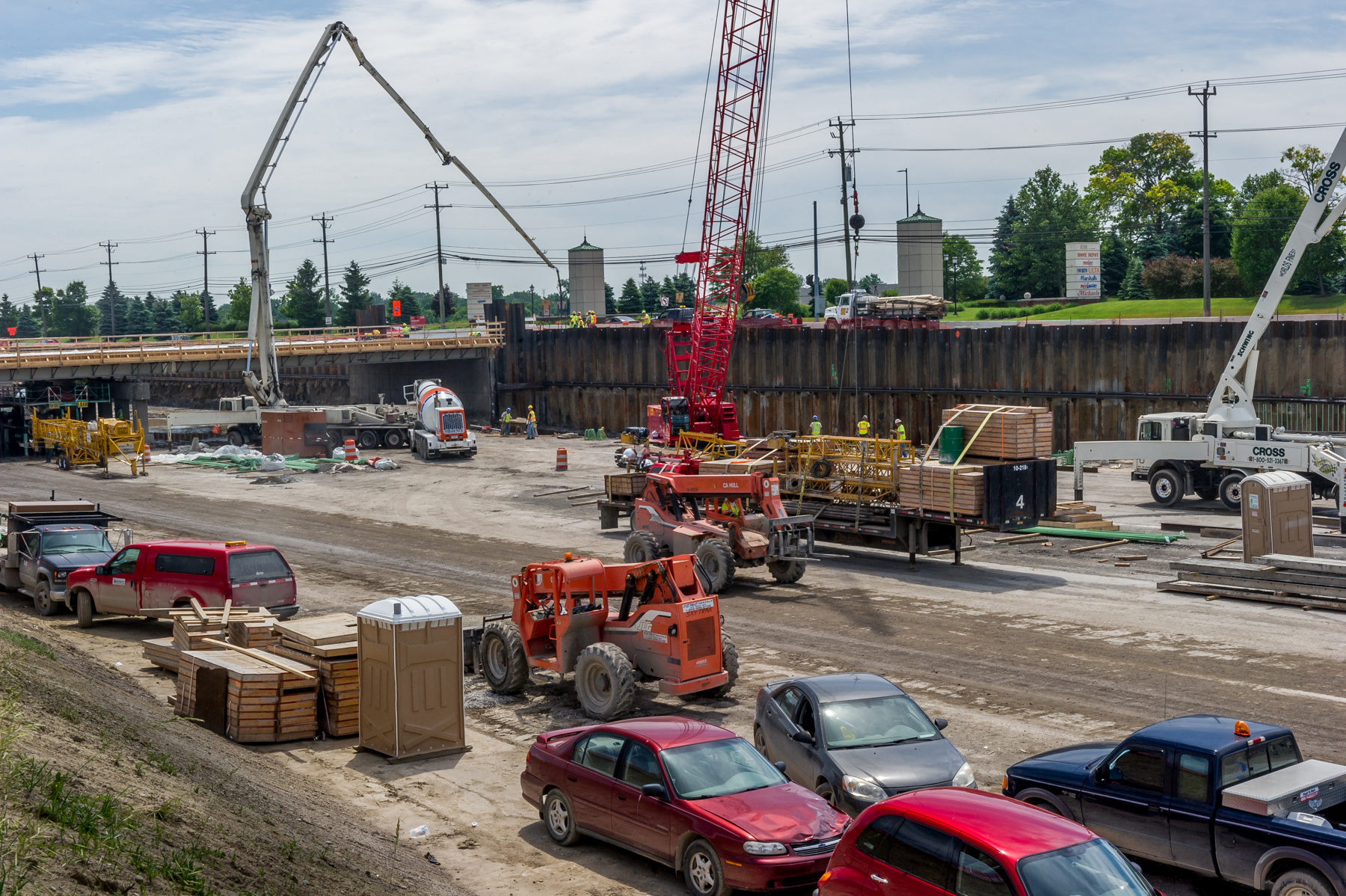 I-96 CONSTRUCTION in Livonia earlier this summer
.