GRAYLING - The most modern particle board plant in North America - and the largest of its kind globally - is going up on mostly former forested land here along Four Mile Road.
The groundbreaking was held April 12 for the $400 million plant, which will be constructed on just 150 of the 640 acres of land purchased by owner Arauco, a Chilean company.
The plant will feature North America's largest single continuous particleboard press (170 feet) and will be one of the most productive in the world, its owner says. The plant's main structure will measure 820,000 square-feet with an annual capacity of 452 million square feet of product.
"The Grayling project is mainly a customer-driven investment based on its logical and resource fiber fit," said Arauco President Kelly Shotbolt. "The outstanding support we have received from local and state government agencies, however, has resonated across our organization to solidify that we made the right decision. We look forward to becoming a significant part of the local Grayling business community and providing career opportunities and economic stimulus in the North Michigan region."
The facility is scheduled to be operational by late 2018.
To create the particle board, the Grayling plant's raw fiber needs won't be taken from its own land, but will be 100 percent sourced by residual wood sourced from nearby sawmills, logging operations and low-grade wood fiber traditionally left on the forest floor. ARAUCO says "the improved use of these resources will promote a healthier forest, a more efficient use of forest resources and support sustainable forest management practices in Michigan."
Particleboard products produced at the plant ultimately will be used in commercial and residential furniture, fixtures and cabinetry. Arauco will utilize acreage on the far west side of the property, near the I-75 exit ramp, in order to optimize the logistics for transporting raw materials and finished panels. The remainder of the Arauco land will remain forested.
"It's exciting to see Arauco put down roots in Northern Michigan and be part of our state's continued comeback," said Michigan Gov. Rick Snyder said. "Michigan offers the skilled talent and economic climate for an employer of this size to succeed, and we greatly appreciate Arauco's investment here and recognize the positive impact it will have for decades to come in the Grayling community."
Arauco is a global producer of wood products supplying pulp, lumber, plywood, composite panels, and molding for architecture, design, construction, packaging and remodeling applications. In past decades, Arauco achieved sustained growth in terms of production of wood panels, mainly due to its expansion into Argentina and Brazil. The acquisition of manufacturing plants in the United States and Canada, and recently in Europe and South Africa, has established the company as the second largest particleboard producer worldwide.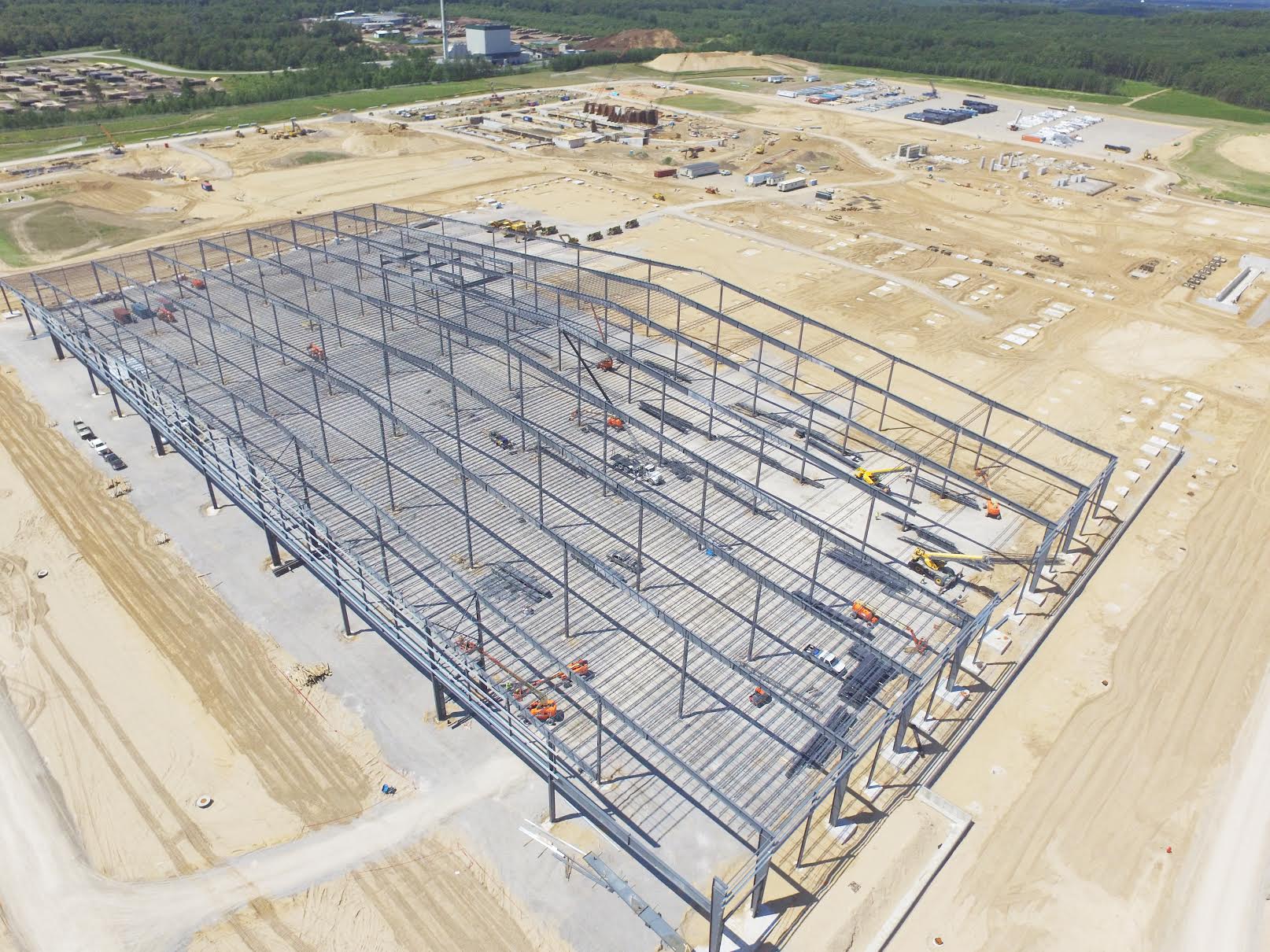 UNDER CONSTRUCTION over 640 acres of cleared forest in Grayling is a new particle board plant. The owner, Arauco, expects that construction of the massive plant will create approximately 700 construction jobs, and operating it will create approximately 200 direct jobs. Photo credit: Arauco