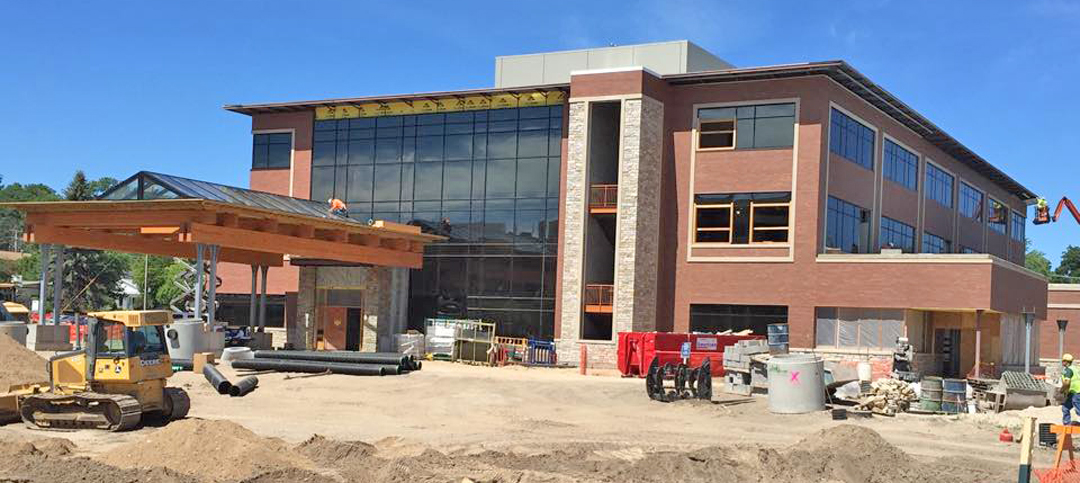 TRAVERSE CITY - Cancer patients in Northwest Michigan who might have traveled downstate for treatment will soon have an option for treatment in a single facility - Munson Medical Center's Cowell Family Cancer Center.
Barton Malow is managing the project, which began in May 2014. When completed, Munson says the new 85,000-square-foot center "will bring all state-of-the-art treatment options, providers, research, and support staff to one location. The $45 million, three-story center will be northern Michigan's most comprehensive resource for the diagnosis and treatment of cancer and related disorders. The new cancer center has been designed to anticipate the physical, emotional, and psychological needs of each patient, and it will transform the standard of cancer
"We actually moved a creek before we built this building, we are built on a very high water table," said Munson Director of Facilities construction Jim Fegen to Nine and Ten News. "It is about seven feet higher than our basement floor level."
Prior to construction, Munson sent a planning team to make site visits to the best cancer centers in the Midwest, to get information and ideas for best practices to incorporate into the Cowell center.
"For years, area patients and their families have been seeking cancer treatment downstate, rather than navigate the disjointed care network currently available to them in northern Michigan," says Munson Health Care publication Practice Pro. "When the $45 million Cowell Family Cancer Center opens, that migration is expected to change."
At the building's groundbreaking, Munson board member and donor Casey Cowell said "at a time when some healthcare organizations in northern Michigan are struggling, and there's absolute turmoil in the healthcare industry, we're seeing services go away in some areas. So for us to actually literally be sticking a shovel in the ground and building an incredible new facility - it's great for all of northern Michigan."
According to Munson, the new Cancer Center will include stereotactic radiosurgery with a medical linear accelerator, which is used for inoperable and difficult to reach tumors. In addition, the health care facility plans to invest in two new linear accelerators—which the majority of patients will utilize for radiation therapy.
The cancer center is expected to be finished next spring and it's expected that about 20,000 patients will be treated there over the following decade.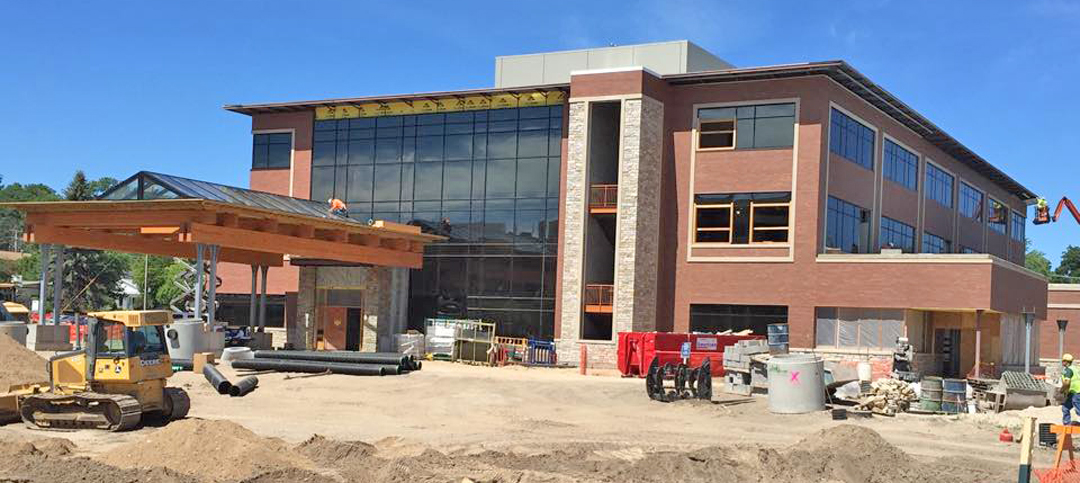 THE COWELL FAMILY Cancer Center at Munson Medical Center takes shape in Traverse City.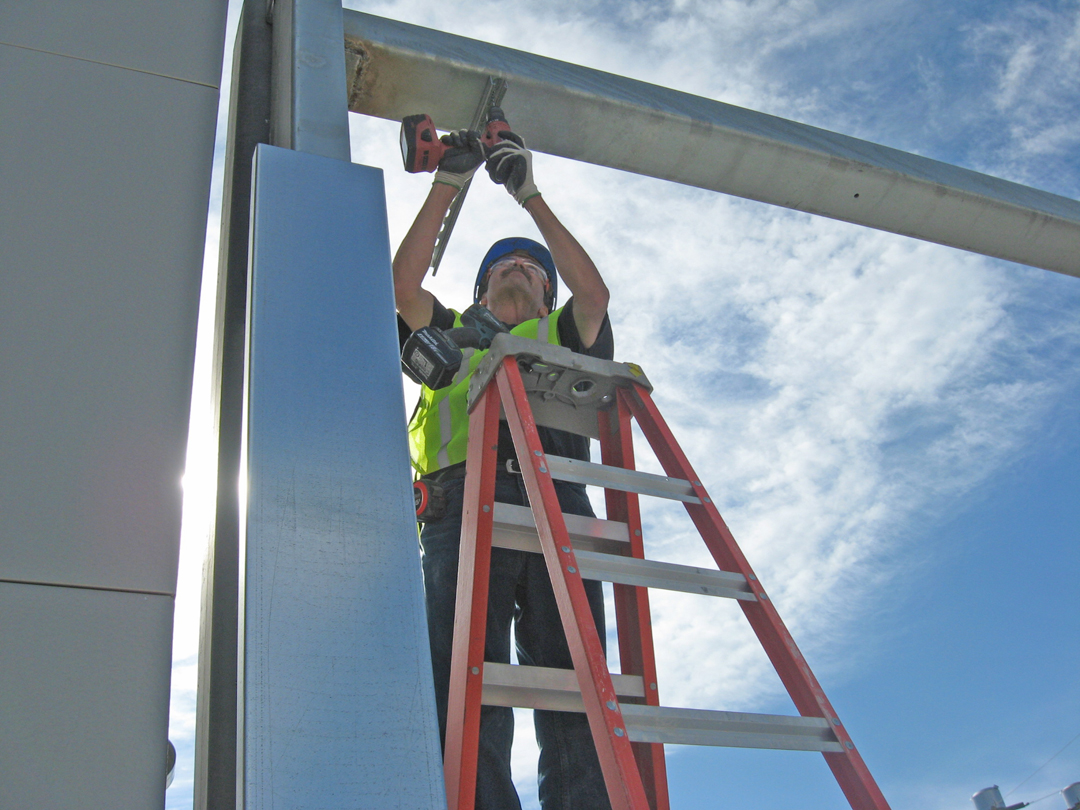 INSTALLING A DUCT SUPPORT at the new Munson cancer center is Sheet Metal Worker Larry Marko of Local 7. He's employed by Cooke Sheet Metal.