MARQUETTE – The business of doctoring is alive and well in the Upper Peninsula's largest city.
General contractor Closner Construction and the building trades are in the process of expanding the Upper Peninsula Medical Center with another 66,000 square feet of flexible space to allow for more examining rooms, laboratory space, offices and common areas.
Work began this summer and is expected to be complete early next year.
"We're basically building a shell," said Dick Goodney, president and project manager for Closner Construction. "They have done really well up here and the new space will allow them to be able to move things around as they bring more doctors in."
Established in 1965, this is the fourth major expansion for the medical center. The facility provides private offices and space for outpatient surgery for 120 physicians and other health care professionals. The physicians are housed together and work within a corporation which they own equally, but they retain their individual and unique private practices. The center treats more than 500,000 patients annually.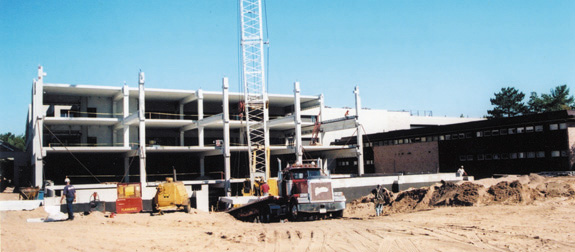 THE ADDITION to the Upper Peninsula Medical Center.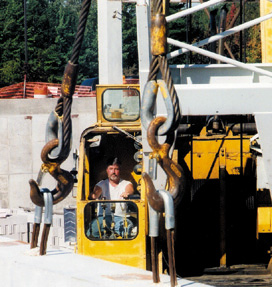 OPERATOR Randy Gilbertsen of Local 324 positions a precast wall at the U.P. Medical Center. (Photos by Jerry Bielicki)