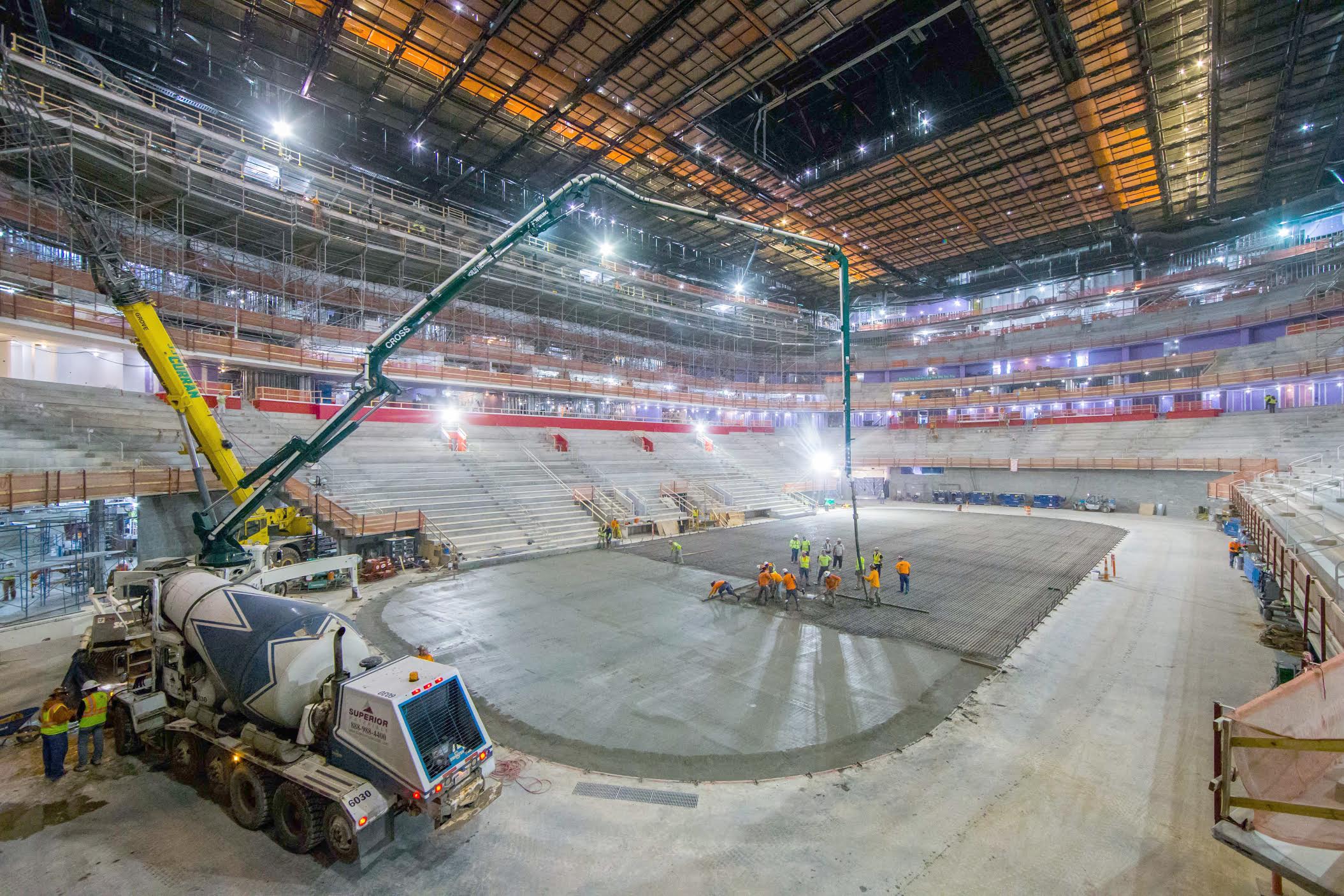 An all-day concrete pour on March 8 resulted in the placement of a new surface to support the playing ice at Little Caesars Arena.
The concrete encased a multitude of re-bar and just below that, the steel pipes that will provide cooling for the ice surface above. The concrete covers the standard NHL ice surface, which is 200 feet long by 85 feet wide. The ice will sit untouched for a 30-day curing process, and it won't be until early summer when the first water will be transformed into a sheet of ice at the site.

The concrete was poured just six weeks after the start of excavation inside the arena. The state-of-the-art ice-cooling system will chill the surface during Detroit Red Wings games and will remain under the hardwood floor for Detroit Pistons games.

The concrete pour is the latest benchmark event in the construction of the $650 million arena. Also happening in March: the beginning of the installation of 18,600 bright red seats in the arena (another 1,400 are in the private boxes). The seats, which are being built by Irwin Seating of Grand Rapids, are a little wider than those at Joe Louis Arena, and all will have cupholders.

The hockey and basketball area are the centerpiece of the District Detroit, one of the largest sports and entertainment developments in the country. This 50-block, mixed-use development unites six world-class theaters, five neighborhoods and three professional sports venues.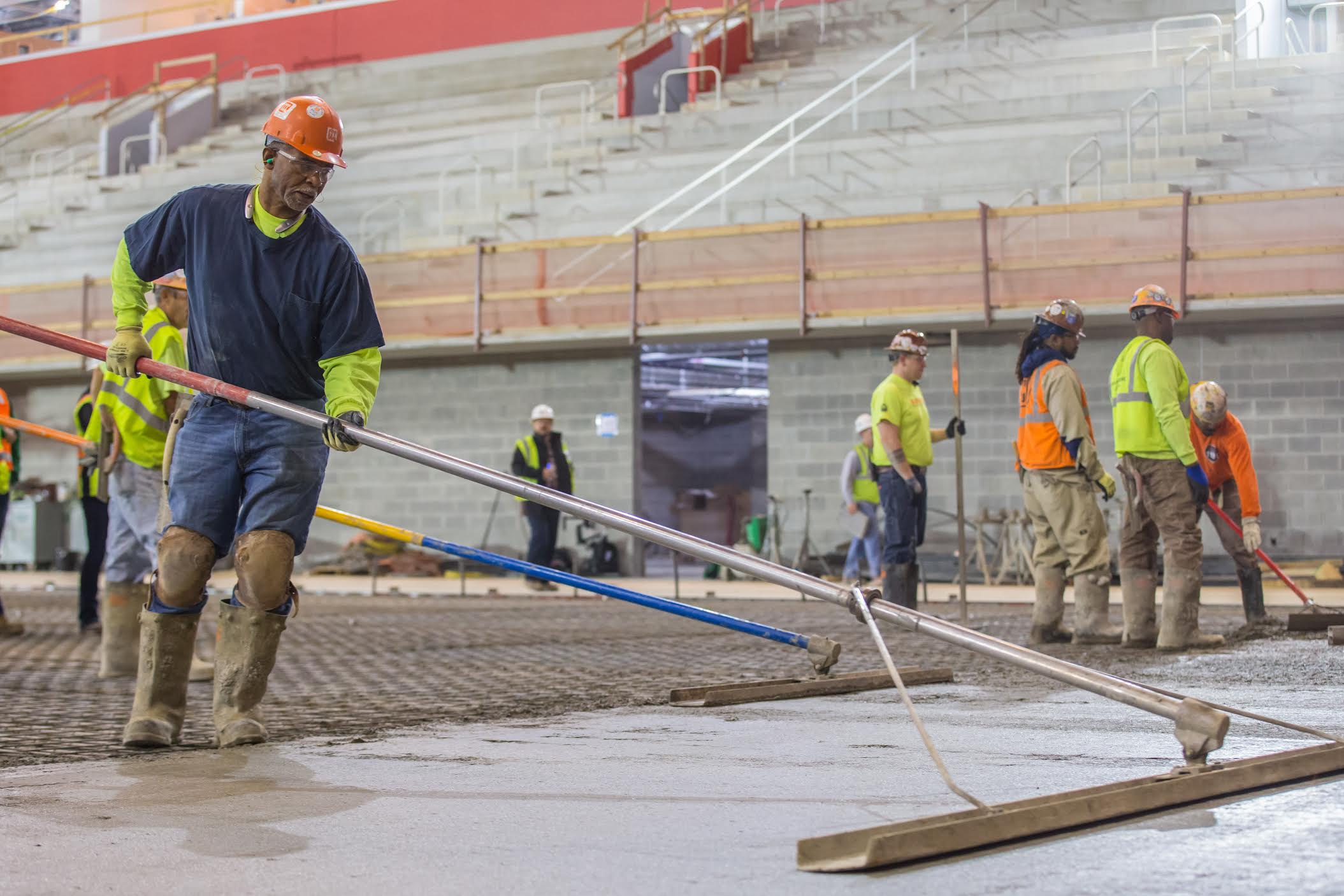 A CONCRETE SURFACE as smooth as the ice that will cover it is made with the use of a float in the hands of Fred McHaney of Cement Masons Local 514. Two cement masons standing at right are Julian Lewis and steward Dennis Jackson. They're employed by Tooles.