MARQUETTE - How do you spark more interest in a career in construction?
Over the past several years, the strategy in these parts has been to invite school kids and the general public from one end of the Upper Peninsula to the other to set a block wall, operate heavy machinery, or try their hand in a welding simulator.
The 2019 "U.P. Professional Trades Career Days" effort attracted 1,200 students to the two-day event at the Marquette County Fairgrounds. The event, held since 2005, was sponsored this year by the Upper Peninsula Construction Council, the Marquette-Alger Regional Educational Service Agency (MARESA) and Michigan Works! Numerous building trades unions participated with hands-on displays, and they were joined by forestry, university and National Guard representatives talking about jobs in those sectors.
"This event really works," said Upper Peninsula Construction Council Executive Director Tony Retaskie. "And what tells the story is that people who came to the event in the past as high schoolers are now on-site acting as presenters, and they're now in a position to explain what they do in their trade."
The event hosted high school students on from 9 a.m. to 1 p.m. Sept. 25-26, and it was open to the public from 2:30 p.m. to 5:30 p.m. on Sept. 25.
Participants could learn to thread pipe, perform minor electrical work, operate a bulldozer, or how to wield a hammer. Simulators were available for other craft demonstrations.
"We hope that the students are realizing the academic alignment with these professional trades and they need to do well in school," said Jim Yates, Career and Technical Education consultant at the Marquette-Alger Regional Educational Service Agency, to ABC 10 News. "A lot of these core academics align with getting a good job and these professional trades, and there's a lot of demand locally and they pay very well."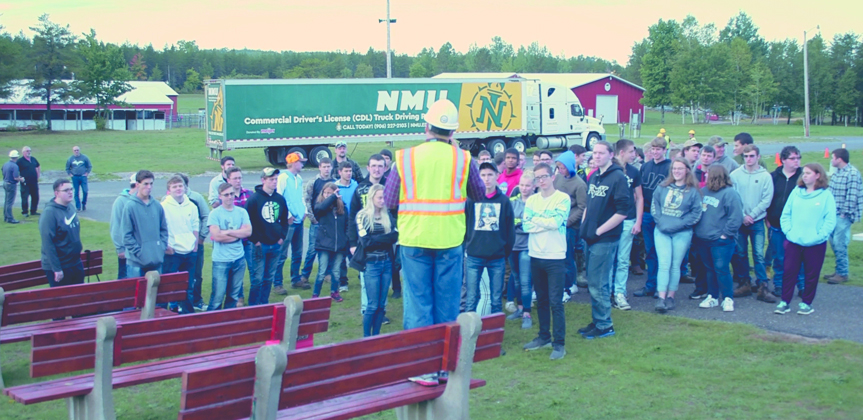 A VOLUNTEER AT THE Upper Peninsula Career Days event talks to a group of high school students. More than 1,200 students attended the two-day event in Marquette.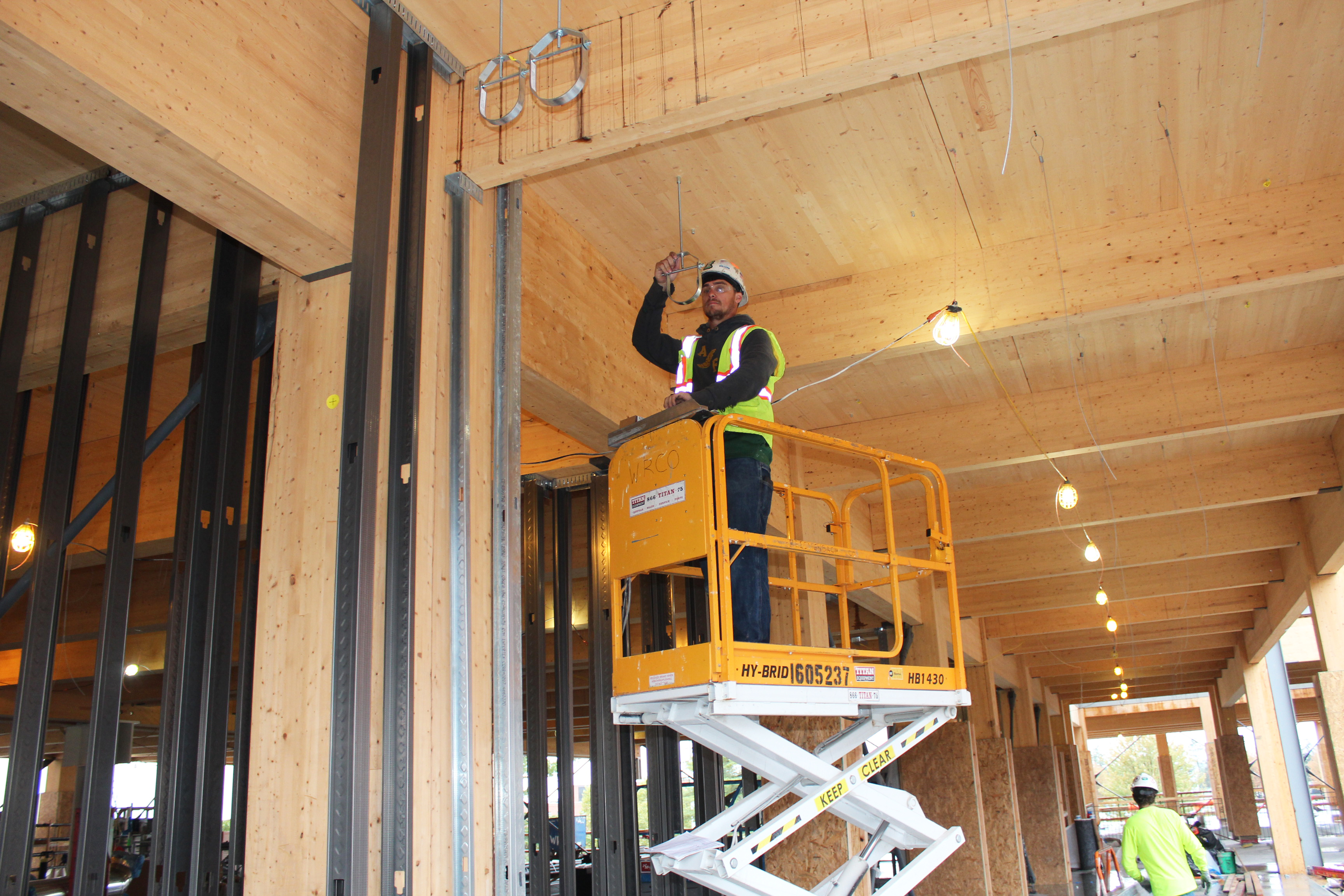 AN OPERATING ENGINEERS Local 324 member explains the workings of an excavator to one of the high schoolers at the Upper Peninsula Career Days event.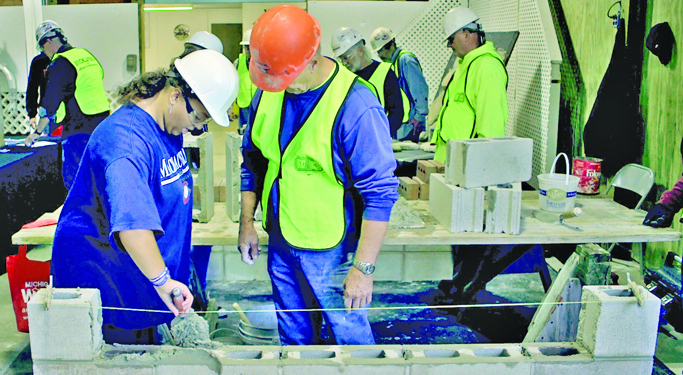 BAC Local 2 retiree Dave Sivenon shows a student how to place mortar at the U.P.-wide career event.