YPSILANTI - The fourth and final phase of an $11.2 million wholesale renovation of Wise Hall on the campus of Eastern Michigan University is now complete.
It was the first major renovation of the dorm since it opened in 1964, and there isn't much left undone inside and outside the building. Phase IV, which took place over the course of May through August, included roof replacement, elevator replacement, and core and lobby renovations.
The project utilized 25-35 Hardhats over the course of Phase IV. "There are so many tight, confined spaces, with people working on top of each other," said Jim Laughren, project superintendent for Miller Davis, which managed the project. "But we have good tradespeople; really good tradespeople doing the work."
The base program included major upgrades of all the Wise Hall interior finishes, windows and exterior renovations, adding air conditioning, upgrading electrical building services and secondary distribution, central lounge and bathroom renovations, and furniture replacement. The work has gone on over the past two years.
"It's been a tight timeline, and we have been very busy getting the building ready," said EMU Project Engineer Chris Longerbeam. "We have been really happy with the work we've seen, and we're in good shape."
Wise Hall, on the northeastern section of the campus, has a student residential capacity of 322. The five-story, 72,338-square-foot residence hall is one of 12 on the EMU campus, and recent enhancements throughout the properties have helped the university average about 90 percent occupancy of its on-campus housing over the past three years.
It has been an extremely busy time for construction and renovation on the EMU campus. Among the completed or ongoing projects include a new $19.6 million co-generation turbine at the powerhouse, replacement of the campus primary electrical loop ($75 million), various residence hall renovations, installation of campus security lighting and cameras, and new dining options and renovations in the Student Center food court area, among others.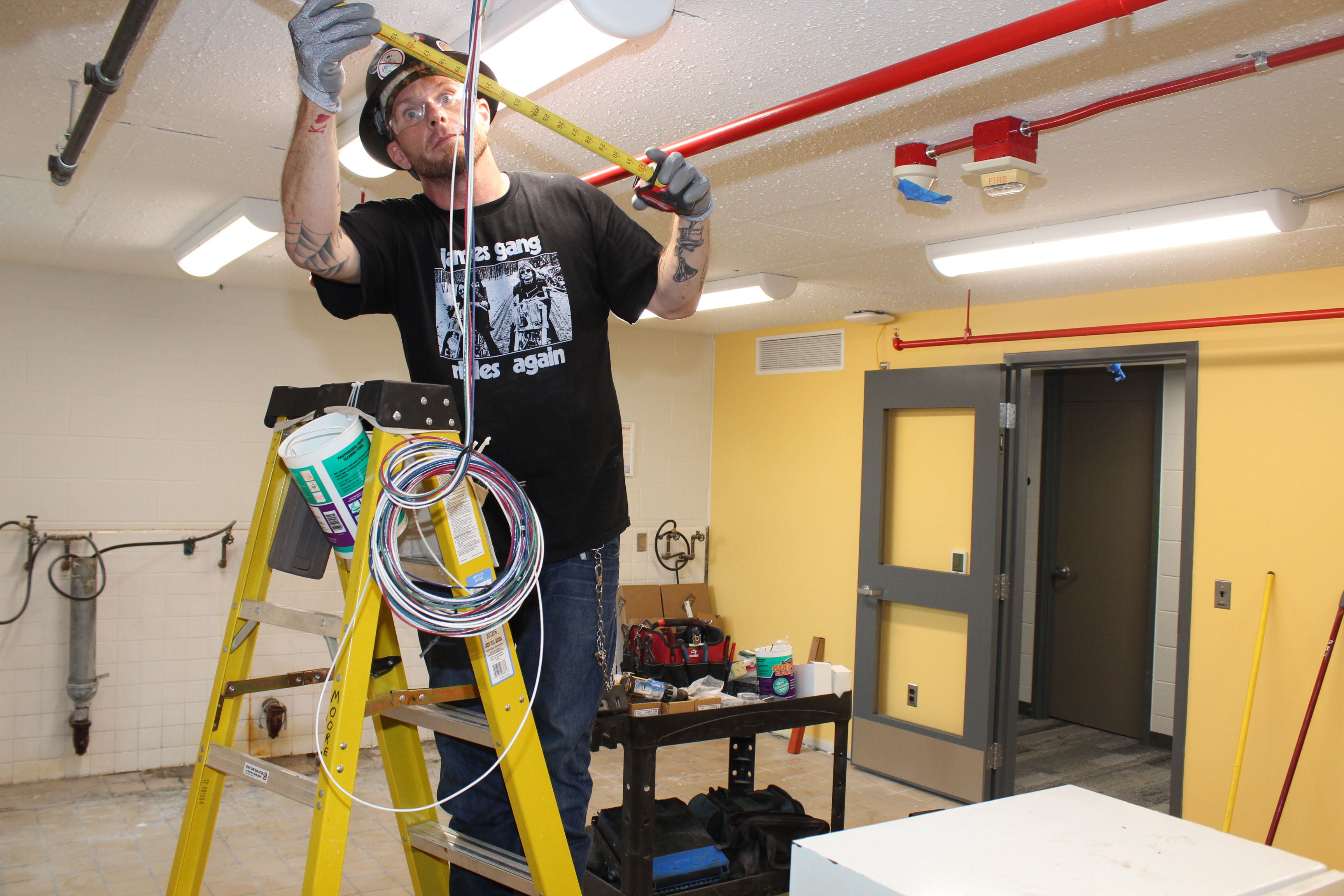 WIRING A THIRD FLOOR laundry room at Wise Hall at Eastern Michigan University is James Huizenga of IBEW Local 252. He's employed by Moore Electric.
THE TRADES have completed a wholesale renovation of Wise Hall, the largest residence hall on the EMU campus.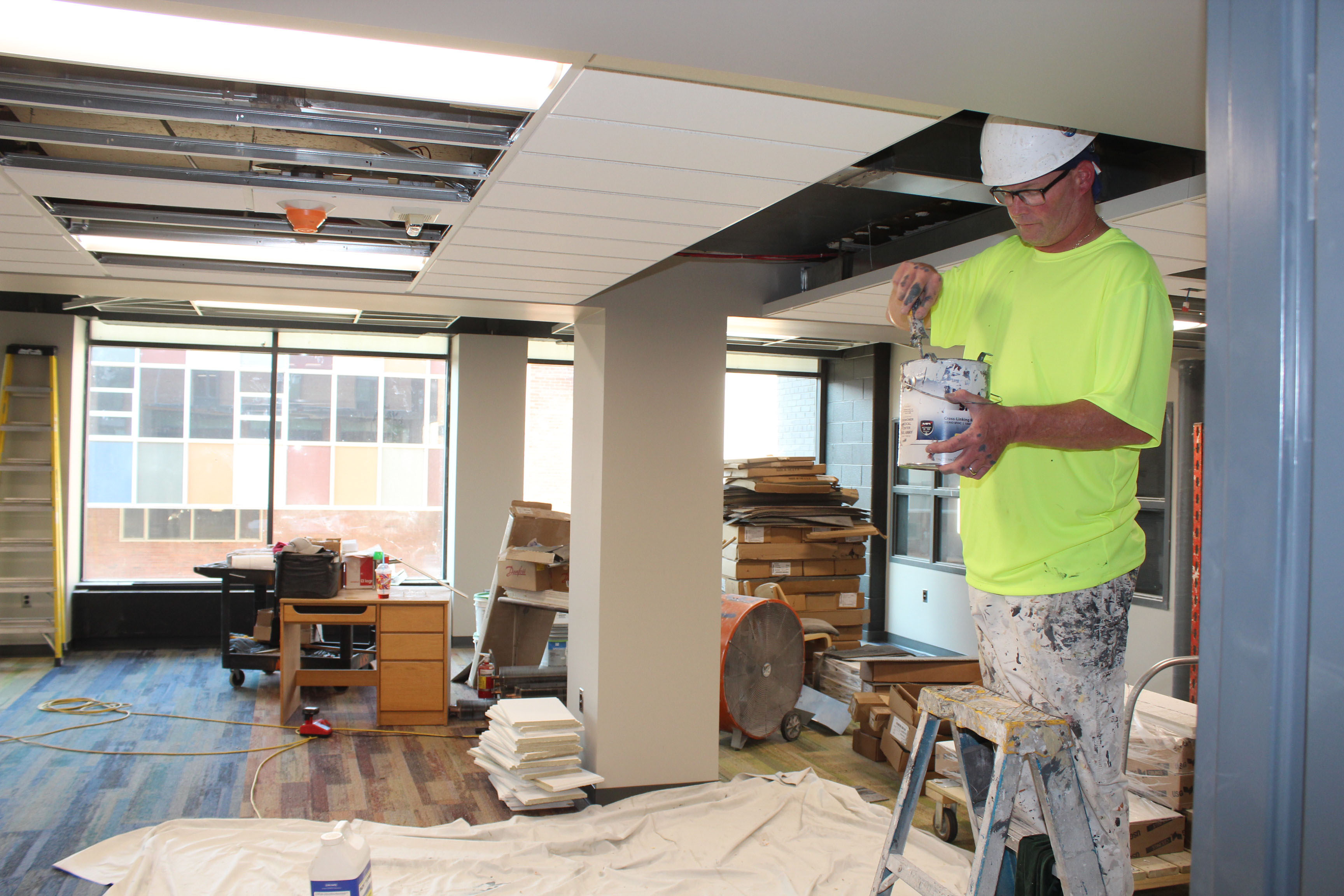 PAINTER Chad Grieve of Local 514/Painters District Council 1M works in a second floor student lounge in Wise Hall at Eastern Michigan University in Ypsilanti.