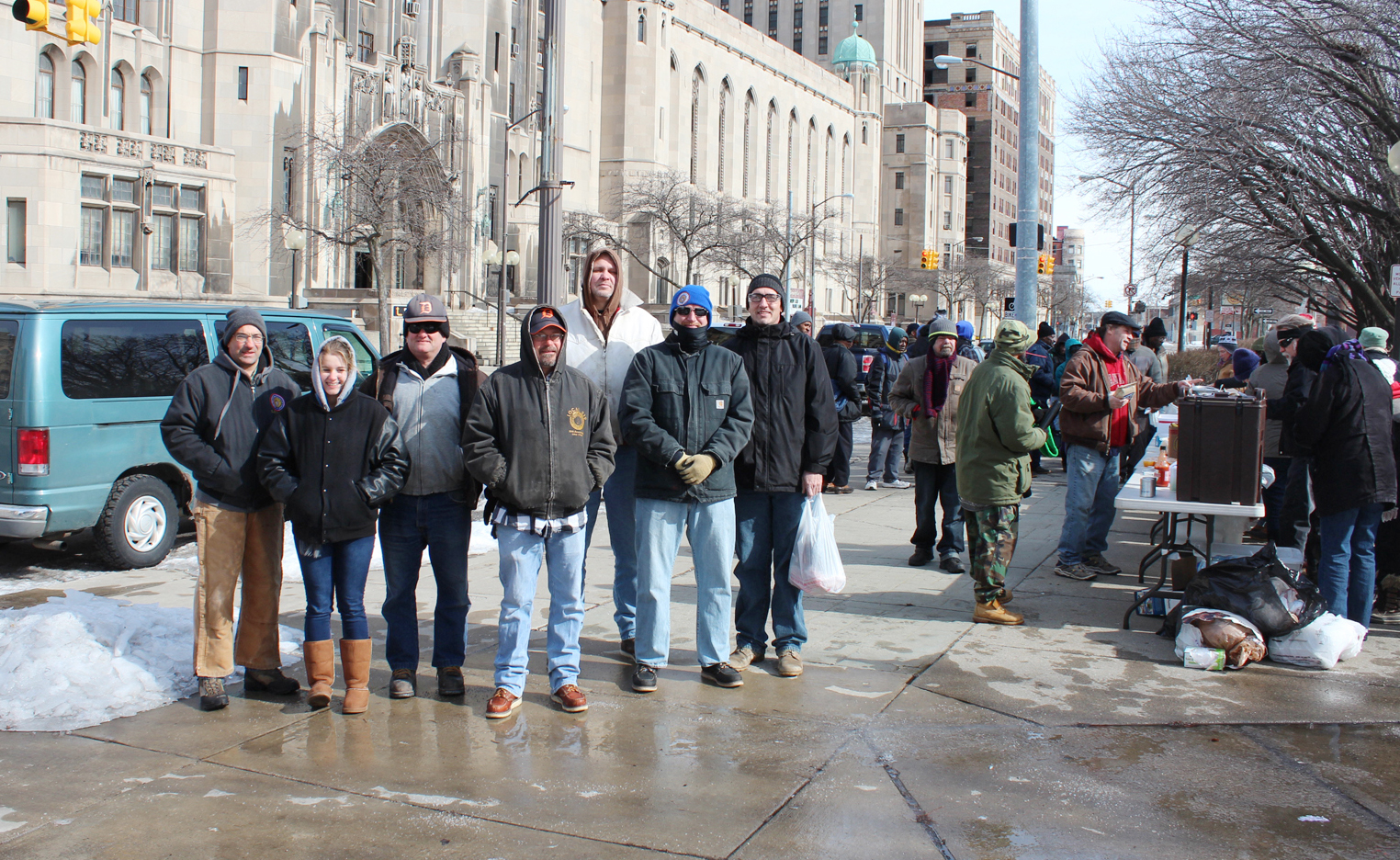 Churches in Detroit provide services on Sundays. The soup kitchens? Not so much.To help fill a void in the needs of the homeless and hungry, volunteers with the Wobbly Kitchen have been setting up shop for lunch the second and fourth Sundays of each month at Cass Park across the street from the Masonic Temple at Cass and Second streets. Soups, bread, salad and other staples are part of the varying fare.
The outdoor meal service began two and a half years ago and has continued every other week, even through this past brutal winter.
"We actually started the kitchen after the Detroit newspaper strike (in the mid-1990s,)," said Jim Rehberg, the group's chief cook and organizer. "We cook a lot on Saturday and lots of people bring dishes on Sunday. It might not pass codes being outside, but it all seems to work."
A member of UAW Local 174, Rehberg is also signed on with the International Workers of the World (the IWW or Wobblies) a small union with a rich history that has stayed in existence since 1905. The Wobbly Kitchen grew out of the Friends of Labor Kitchen, which was led by IBEW Local 58's Kevin Mackey and other volunteers, and helped striking Detroit newspaper workers and others nearly two decades ago.
Today the Wobbly Kitchen is set up at wherever a dry area can be found around Cass Park. IBEW Local 58 volunteers transport tables from the union hall and set them up. The food is set out at lunchtime, and word-of-mouth brings hungry people out for a good meal. "Word gets out, we're one of the few places where you can go to get a meal on a Sunday," Rehberg said. About 120 come for a meal in the wintertime, up to 200 show up in the warmer months.
For more information, search The Wobbly Kitchen on Facebook.
IBEW Local 58 President and volunteer Andy Dunbar said some volunteers contribute venison and farm-raised chicken to the menu. "The food is all healthy," he said. "There's quite an amazing network here."
Another volunteer, Local 58's Assistant Business Manager Mike Conflitti, said whatever the weather, "we just suck it up. There's a need here. In addition to the food, church groups bring clothes, shampoo, toothpaste. And bag lunches are provided on the way out. No one goes away hungry."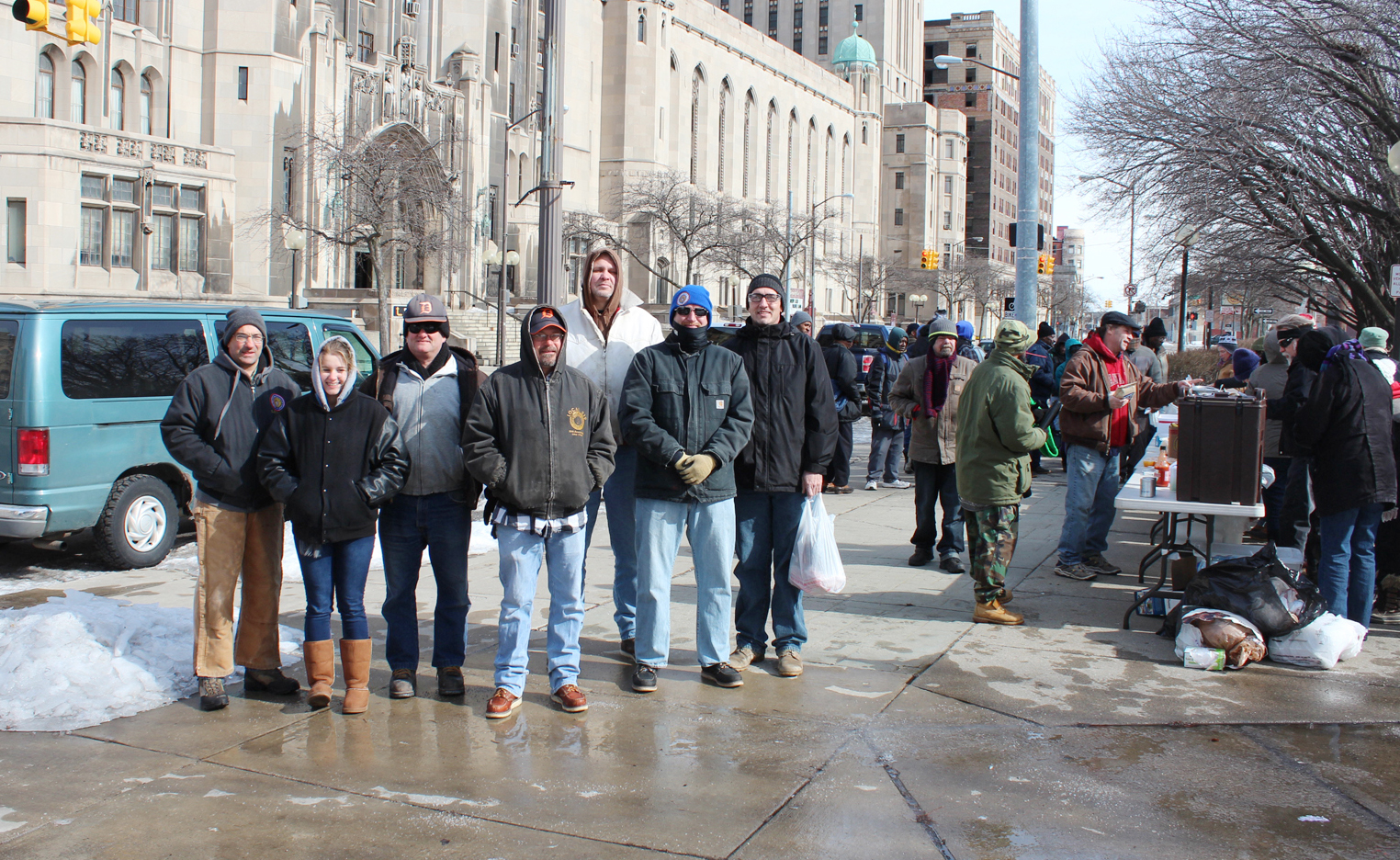 AMONG THE WOBBLY KITCHEN volunteers on a recent, frigid Sunday are (l-r) Dan Lombardo of IBEW Local 58, Stephaine Conflitti, Local 58 Assistant Business Manager Mike Conflitti, BA Paul VanOss, BA Ken Rosinski, Local 58 President Andy Dunbar, and Local 58 Entertainment Committee Co-Chair Robert Zawadzki. Behind them food is served at that day's Wobbly Kitchen, and the Masonic Temple.