State pipe trades apprentices reach for the top of their trade
Date Posted: May 18 2018
COOPERSVILLE - Another year to celebrate union training, and another opportunity for the state's top pipe trades apprentices and apprenticeship coordinators to learn from each other.
So it goes every year at the Michigan Pipe Trades Association's annual statewide apprenticeship contest, which was conducted May 3-4 at the West Michigan Plumbers, Pipe Fitters and Service Trades Local 174's Training Center.
"It takes a while to get things set up and get the place in order, but you get a lot of help from the other training coordinators, who each handle a special project," said host Local 174 Training Coordinator Jeff Rumsey.
Local 174 hosted 29 top apprentices from eight Michigan-based United Association of Pipe Trades local unions around the Lower Peninsula. Training coordinators from those local unions also attended and helped out.


First place winners in various contest categories included:


Plumber - (UA Local 333) Nick Gunthorpe

Pipefitter - (UA Local 636) Adam Peters

Welder - (UA Local 357) Norman O'Meara IV


Service Tech- (UA Local 85) Kyle Stroebel


"What's good about the contest is that the apprentices have to show us that they're doing everything the right way, in every skill area that we're testing them in," Rumsey said. "And for the coordinators, it's valuable for all of us to get together and do the information-sharing, letting each other know what we know about what's going on in the industry, what skills are needed, and where we need to focus our training."


Each participating union training center hosts the migrating contest for two consecutive years. The host in 2015, Bob Gulbranson of Kalamazoo Local 357, this year helped set up the pipefitting project in the competition along with Kevin Gaby of Flint Local 370. "It's set up so that it has examples of skills that apprentices are going to need every day out on the job," Gulbranson said, including cutting mitres, performing layouts, welding, tacking up and installation.


Local 190 (Ann Arbor) Training Director Randall Whitaker, who handled the welding portion of the testing, said judging welding isn't always easy, and it takes a significant amount of time to judge the six welds performed by the participating apprentices. "There is a lot of automated welding going on, but the need for skilled, manual welders in this industry is never going to go away," he said. "This is an important part of what we do."


"This year we had a good handle on what to expect, how to set up and what materials to get," said Local 357 Training Coordinator Bob Gulbranson. But he said the contest's overall mission is as important as the contest itself.


"From an education standpoint, we learn our shortcomings, we focus on areas we need to improve," Gulbranson said. "If we see low scores in rigging, or a certain area of welding or tube bending, it helps us to build our curriculum to, and focus it on improving our weaker areas." He said the United Association of Plumbers, Pipe Fitters and Sprinkler Fitters compiles the training information in a nationwide database, and instructors use it to fine-tune their training across North America.


The 16-hour contest tests the apprentices in a wide variety of a typical training curriculum, including rigging, tube bending, welding, pipefitting, plumbing and plumbing rough-in, motor controls, blueprint reading, and classroom work. The winners go on to compete in the regional competition.


"Hosting the contest has really been a good, pleasant experience," said Bob Barnett, Local 174's assistant business manager. "You get to see up close the tremendous skills these apprentices bring to our industry, and it's great to be part of it."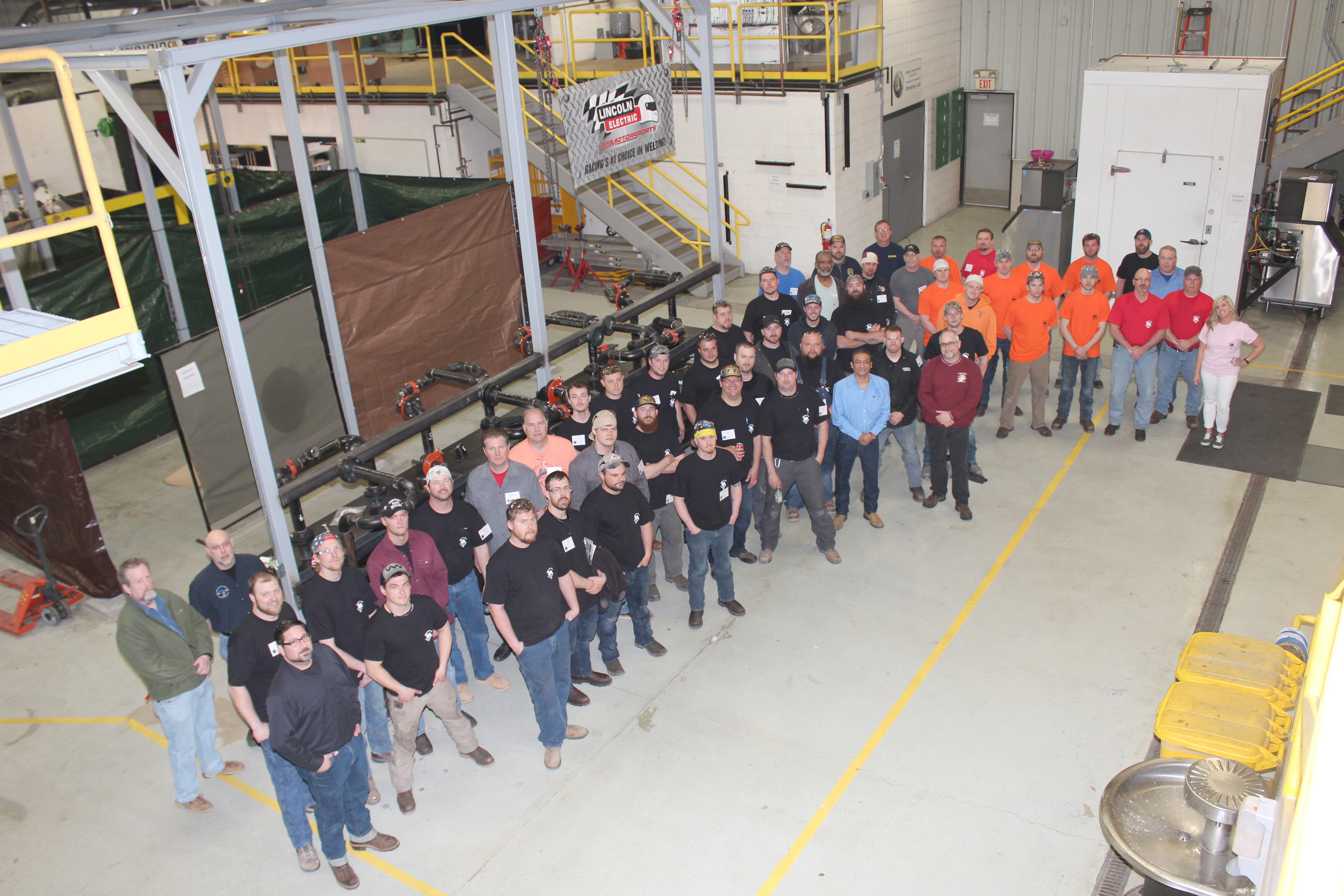 THE WEST MICHIGAN Plumbers, Pipe Fitters and Service Trades Local 174 Apprenticeship School hosted the annual Michigan Pipe Trades Association's annual statewide apprenticeship contest May 3-4. Local 174's staff, plus apprenticeship school directors from all over the state, helped make the event a smooth one for the 29 apprentices participating in the contest.